Pan -n- Ice
London
Useful information
What do prices start from?
795
Services
Catering
Specific Details
Catering
Corporate
Food Truck
Pop Up
Vegan
About the company
Pan-n-Ice is the UK's fastest-growing ice cream roll brand, known globally for our world-famous ice cream rolls. Rolled ice cream is our experiential way of making ice cream from scratch in under 90 seconds! We make our ice cream rolls using our signature -30° pans, which instantaneously freeze anything that is poured or placed onto them. All ice creams are handmade using only the finest ingredients.
We bring fun, flavour and flair to all of our events, crafting fresh ice creams right in front of your guests' eyes. On top of this, we also offer delicious frozen cocktails, sweet or savoury crepes and waffles, doughnut walls, a chocolate tap, smoothies and much more. Let us manage your full event including staffing, logistics and transport, so you can focus on the fun!
With a multitude of events under our belt, we are great at making the event bespoke to you. We can offer a range of events, from small private weddings to large corporate functions, with previous clients including Google, Facebook, Spotify and Adidas.
We also understand how important it can be for your brand to be recognised at your event, and we, therefore, love to build fully personalised and branded experiences that include bespoke carts and cups, branded trucks, personalised menus and even branded staff uniforms to seamlessly transition our brand alongside yours.
Pan-n-Ice is a fun exciting company that would love to manage your next event, and we will be sure to get your guests smiling, dancing and having a fantastic time. Please feel free to send us a message with any questions or queries. We look forward to hearing about you and your event!
Style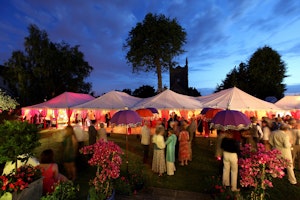 Bohemian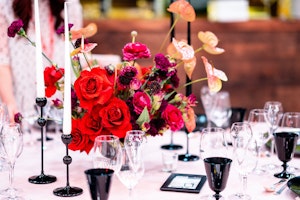 Modern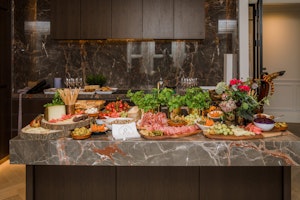 Informal
Additional Information
Can you cater in a marquee?
Can you source alcohol?
Do you offer a tasting?
Do you offer bespoke menu options?
Do you provide bartending?
Do you provide waiting staff?
Do you have public liability insurance?
When was the company started?
2015
Are you VAT registered?
Sustainability
Pan -n- Ice strives to be environmentally friendly and that begins with reducing the amount of plastic we use if clients prefer we can opt for :
Biodegradable spoons
Edible cups or spoons
Zero waste
Testimonials
"Hired Pan n Ice for my son's bar- mitzvah. Jo was a great communicator beforehand, and Chelsea and Destiny ran the event in a professional and friendly manner. Arrived and set up on time, and wowed the guests with the whole show. The teens and kids were particularly hooked, and everyone said what a fun and delicious desert idea this is. Highly recommended!"
Noga
"Hired Pan-n-ice for a friends birthday and they didn't disappoint! Really friendly from the initial enquiry all the way through to the event itself. Loved the addition of the doughnut wall too! Would highly recommend!"
Kit
"I had Pan-n-Ice make some ice creams and crepes for my partner's birthday party. The ice creams look amazing and taste fantastic. I would highly recommend Pan-n-Ice to anybody wanting a fun and enjoyable sweet treat at their next gathering."
Bradley strong
"Why did you choose Pan-n-ice? Seed chose to work with Pan-n-Ice due to their unique ability to connect with the British public through both a memorable & tasty experience. In addition to this, their social channels offered a valuable opportunity to amplify our campaign awareness online. What type of event did Pan-n-ice attend? Experiential Ted Baker launch of SS21 collection What difference did working with the Pan-n-ice team make to your project/event? Offered an exciting experience for consumers with a tangible link to British culture Would you recommend Pan-n-Ice to a colleague or friend? If so, why? Yes, nice team, good product, adaptable What's the one thing about Pan-n-ice that really stands out? (Could be about the team, the way we work, cost, the ice cream - anything!) For me it's probably the friendliness of the team and the ease to work with. They're all keen to get stuck in no matter if it's the Founder, Marketing Manager or Events Team."
William Payne
"We hired Pan-n-Ice for our clients private event in Ascot. They supplied us ice cream rolls, crepes, chocolate tap and doughnut wall. We were very impressed from the outset, they were very organised and easy to communicate with. The client was very happy with them, and we cant wait to use them again."
Cordelia - Party Planners
"Just wanted to say thank you very much for the fantastic dinner and party on July 1st! The food was fantastic and we really appreciate everything you did for us!!"
Vienna
"Very happy with the ice cream service and the prosecco wall. Staff arrived on time and were very friendly and accommodating the whole time."
molly a
"We just wanted to thank Pan-n-Ice so much for everything they did on our wedding day. We have never received so many compliments on the food. We had a festival themed wedding with a few food trucks and carts. Pan-n-Ice sorted it all out. The staff was great, they did everything perfectly and of course we will get in touch with you again whenever we need you, so again thank you so much!! Jack and Anna"
jack and anna
"Amazing catering service, really friendly and knowledgeable team who ran all our dessert catering (450 guests for a corporate event) very smoothly and nothing was to much trouble. We went for their ice cream rolls, donut wall and chocolate tap - all 10/10."
emma
"There's a reason this was the third time we used Pan-n-Ice for a party!! Such a fun and yummy twist. Staff are always happy-go-lucky, and whoever want can have a go at the ice-pan. My grumpy uncle loves it as much as my little toddlers haha! Will try the ice cocktails next time"
Kelly
Suppliers you may be interested in...
Useful
Services
Specifics
About
Style
Additional
Sustainability
FAQs
Testimonials
Contact