Pollen Nation
London
Useful information
What do prices start from?
£1000- £100,000
Works Abroad
We have experience doing events outside the UK.
Services
Florist
Specific Details
Bridal
Ceiling Installation
Foam Free
Flower Walls
Trees
Bespoke
Trees & Greenery
Set Design
Chandelier
Props
Country House
Hotel
Outdoor Space
Stately Home
Barn
About the company
Pollen Nation Flowers specialise in bespoke natural and wild flower displays for private events, weddings, installations, house flowers and everything and anything in between.
We pride ourselves on working with the freshest seasonal produce using British grown flowers wherever possible with a sustainable approach. We have been a listed supplier at Kew Gardens and many other venues for over 10 years. We have worked for a range of different clients from small charity occasions to large-scale events including jobs for royals, celebrities and influencers. We work with well known brands such as Pandora, Barclays and Moet to name a few. We have also done installs at many large retailers such as Selfridges.
We are a young, vibrant and creative company and work to all briefs no matter the size or obscurity, we love the more creative jobs, one example being the two organic large-scale elephants we recently made for Amarula.
Style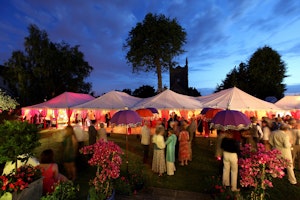 Bohemian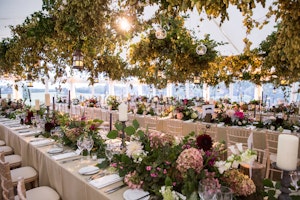 Natural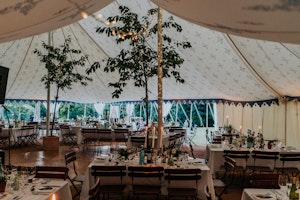 Rustic
Additional Information
Do you do a party/wedding consultation?
Do you do a site visit?
Do you have in-house candles & vases?
Do you have in-house props for hire?
Do you provide confetti?
Do you provide delivery, set up & breakdown?
Do you provide floral aisles?
Do you provide pre party/wedding design sketches?
Do you provide table centrepieces?
Do you provide wedding arches?
Do you provide CAD plans?
Do you have parking?
Do you have public liability insurance?
When was the company started?
2010
Are you VAT registered?
Sustainability
Sustainable oasis free, donate flowers, recycle where possible
FAQ's
Working for the King of Bahrain at Great Windsor Park where he hosted the Queen
Treat people as you would like to be treated.
Wild, natural and creative
I have created celebrity weddings and events
Sustainable and try to use seasonal beautiful hand picked British flowers and foliages where possible. We also pride ourselves in our creative approach, we have artistic backgrounds which we lean on when it comes to creating bespoke concepts.
Suppliers you may be interested in...
Useful
Services
Specifics
About
Style
Additional
Sustainability
FAQs
Articles
Contact