Private Drama Events
London
Useful information
Works Abroad
We have experience doing events outside the UK.
Services
Party Planner
Specific Details
Full Service Planning
Large Scale Event Production
On-the-day coordinater
About the company
We are Private Drama. Creators of immersive experiences and otherworldly events. In 2002 we established from the heart of London's live performance scene. To create experiences that put brands centre stage like never before. Think immersive productions aboard luxury trains. Bespoke parties in Royal Palaces. And opening ceremonies that broadcast worldwide. We do that by delivering from end-to-end. Idea to execution. With a network of performers, designers, production crews and events professionals who can produce the spectacular. We bring stories to life. Are you ready to tell yours? Private Drama. Step Inside
Style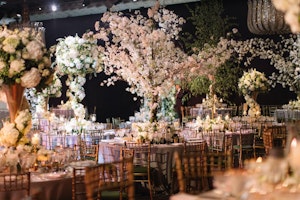 Whimsical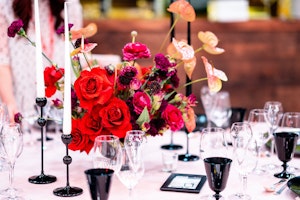 Modern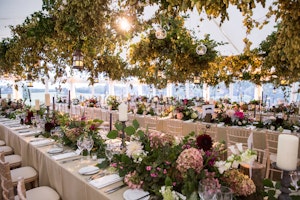 Natural
Sustainability
Private Drama Events is committed to accountability, transparency and leading industry change. As creatives who thrive off delivering the impossible, we see the need for sustainable practice as an opportunity for innovation and evolution. Since 2002 we have used our imagination to tell stories and create unforgettable spectacle. Our renewed commitment and 2019 policy for sustainable practice and partnerships secures us as the best at what we do.
As a company and as individuals we are committed to eliminating single use plastic, sourcing quality products, reducing waste and reducing our carbon footprint.
We have followed the guidelines of The Ocean Standard and advice from the Positive Impact, a global not for profit which exists to provide education and collaboration opportunities to create a sustainable event industry.
Testimonials
"'THE MINUTE YOU WALKED THROUGH THE DOOR, YOU FELT LIKE IT WAS GOING TO BE SOMETHING SPECIAL'"
Dynamo : Magician Impossible
"'THEY TAKE US TO ANOTHER WORLD - EVERY TIME'"
Caroline Foster, Director, Design Centre Chelsea Harbour
"'WOW! EVERYONE WAS OUTSTANDING! MY GUESTS WERE BLOWN AWAY! BRAVO, YOU ARE ONE OF A KIND!'"
Bride, Wedding in the South of France
"'PRIVATE DRAMA EVENTS KICKED THE CREATE OUT OF THE PARK!'"
Ella Robertson, Managing Director, One Young World
Suppliers you may be interested in...
Useful
Services
Specifics
About
Style
Sustainability
Testimonials
Articles
Contact