Photography - Videography
Raccoon London
London
Useful information
What do prices start from?
£375 plus VAT
Works Abroad
We have experience doing events outside the UK.
Services
Photographer
Photo Booth
Videographer
Specific Details
Bespoke
Photo scene
Documentary
Drone
Reportage
Reportage
Videography
Portraits
About the company
We match your personal requirements with our large selection of talented creatives to capture your event or party - however intimate or grand in scale. Working with our experienced team of friendly photographers and videographers we've earned the trust of our clients on over 1,500 shoots since our launch in 2008. As we've grown, this trust has been at the core of what brings our happy clients back, time after time. We pride ourselves in producing beautiful and creative images delivered quickly and conveniently.
Our full time office team are always ready to speak to you and to simply the process of booking a photographer, videographer or photobooth for your party; from selection of the team through to delivery of your images. With our large network we will always be able to provide you with a fantastic photographer no matter how last minute the request is.
Style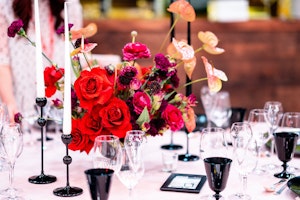 Modern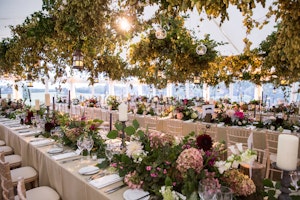 Natural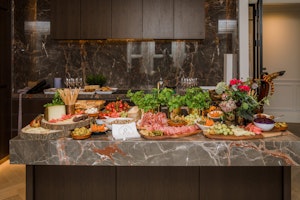 Informal
Additional Information
Do you do GIFs?
Do you have an onsite assistant?
Do you provide albums?
Do you provide an online gallery?
Do you provide bespoke back-drops?
Do you provide delivery, set up & breakdown?
Do you provide prints?
Do you provide props?
Are you happy to stay late?
Do you do a site visit to venue?
Do you do bridal preperation shots?
Do you have an assistant photographer?
Do you provide a highlights video?
Do you provide an engagement shoot?
Do you provide digital editing?
Do you provide pre-party/wedding consultation?
Do you have public liability insurance?
When was the company started?
2008
Are you VAT registered?
Testimonials
"Racoon are highly efficient and talented photographers. We've been delighted with the images and the edits we've received. They are the dream to work with!"
Leo Russell - ANM Communications
"We've worked with Raccoon on a number of different shoots over the years for Disney, and have found them to always be so efficient, helpful and professional. They're always so good at communication and eager to help if we need to plan a last minute shoot; on top of this the outcome of shoot is always above and beyond what is expected, and the guys are always so lovely, enthusiastic and quick to turn around the images :-). We will definitely continue to use Raccoon and could not recommend them more!"
Molly Galvin - Glasseye Productions
"We work with Raccoon and Helen on a regular basis and we're always so impressed with their work. They are always really keen to help and the support is brilliant pre, during and post event. Thanks again for yet more amazing photographs!"
Polly Roberts - The Soldier's Charity
"The wonderful Jérôme from Raccoon photographed our wedding. He was absolutely amazing and to say that he made our day would be an understatement. The images are extraordinary and memorialise the day so well. We couldn't have asked for more. Quick, professional - a true talent."
Hannah Mason - Bride
"Worked with Raccoon recently on a project and they couldn't have been more helpful, professional and great to work with. They were great with communication during pre-production, our photographer was amazing to work with on the day, throughout our numerous set-ups and was amazing when managing the exchanging, re-touching and re-naming of files. Would recommend to everyone, and will definitely continue to use Raccoon."
Rebecca Cabot - Disney
"We work with Raccoon on a regular basis and are always really impressed with their work! Their photographers are super talented, enthusiastic and professional and the booking process is always really easy and efficient. Would always be quick to recommend them!"
Isabella Ellacott - Kendal & Partners
"Raccoon London is an excellent photography agency. My organisation has complete trust in them and we use them for every one of our high-level policy events both in and out of Parliament. We've been lucky enough to have had our events photographed by a number of different photographers, and have had great experiences each time. Your pictures are returned to you within a day of the shoot, and communication is fluid and transparent. We highly recommend Raccoon London for any of your photography needs."
Sophie Arndt, Communications Manager, Aldersgate Group
"We've worked with Raccoon on numerous occasions and have always found the team (especially Harvey) to be extremely helpful and professional. We have needed some last minute photographers in cities around the world, and they go above and beyond to ensure they will find someone for us. The quality of photographers are fantastic and we are always more than happy with the final shots which are delivered promptly. I would not hesitate to recommend them and would definitely continue working with them in the future."
Marco De Araujo - Small Luxury Hotels of the World
"Worked with Raccoon on a challenging outdoor Whisky Tasting event. Very impressed by both pro activeness in getting the content required, as well as the quality of the edit which captured the energy we were after. Wouldn't hesitate to recommend."
Helen Carswell - Talisker/Diageo
"We are a charity that create community meals to relieve loneliness and food poverty. We commissioned Adrian through Raccoon to create four short films that focus on the lives of our guests and the benefits they receive from attending our service. Adrian engaged brilliantly with the brief and fed in his creative ideas, taking a proactive approach in helping us to find the right individuals to feature. He went above and beyond to make powerful, emotive and informed videos, that will be extremely valuable to us now and in the future."
Camilla James Marketing Communication manager FoodCycle
"Highly recommend Raccoon! They were able to find a fabulous photographer for our event, and he took wonderful photos. Working with Harvey and Theo was seamless, prompt, and friendly. I will absolutely be using them again, and would suggest others do the same."
Kate O'Donnell
"The photographs captured the evening perfectly. I couldn't be happier with the images. Everyone who has seen them has commented about how well they captured the atmosphere of the party and the high quality of them."
Patrick Tate
"I have worked with Racoon twice and this second time has been absolutely flawless. I worked directly with Harvey who was pivotal in making sure we had the right photographer for the occasion and the work into creating a photo album afterwards was incredibly easy. Particularly when Harvey took the time to screen share with me over Skype so we could do 'live' amendments. The final products are beautiful and exactly what I was looking for. I would highly recommend Harvey's services to anyone, many thanks again, I'll be using you for the next event!"
Charlotte Hughes - KAGFO
Suppliers you may be interested in...
Useful
Services
Specifics
About
Style
Additional
Testimonials
Contact