Rattle & Shake
London
Useful information
What do prices start from?
Prices start from £1,450 + VAT for our Smaller Acts and £3,500 + VAT for our Bigger Acts.
Works Abroad
We have experience doing events outside the UK.
Services
Music
Specific Details
Roaming Performers
Musician
Band
Agency
Rock / Pop
About the company
Looking for spectacular live music for an outrageous party? Or to have the stiffest of spectators tear up the dance floor at your wedding? Rattle & Shake provides incredible entertainment that will blow the roof off your event and have your guests talking about it for years to come.
Our sensational acts are designed from the ground up with a single goal: to get you dancing! Winning praise from A-list celebrities including Sir Paul McCartney, world-famous party planners, and hundreds of happy clients, we've got the talent and experience to ensure the most exciting and unforgettable live music for you and your guests.
We approach parties with a strict 'no compromises' approach, and leave no stone unturned when it comes to planning entertainment. We ensure you have everything you need - from sound production to lighting, from full staging to confetti cannons!
Our musicians are some of the best in the business, fresh from the hottest stages around, and with a vast range of venues under our belt from five-star hotels to football stadiums to French barns - and thousands of wonderful clients over the years - we know how to put on a killer show.
Style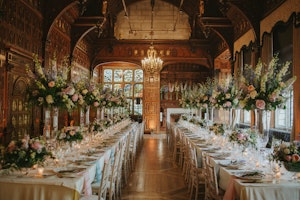 Formal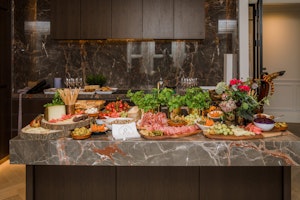 Informal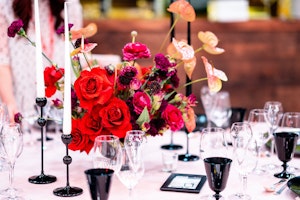 Modern
Additional Information
Do you offer an entertainment manager?
Do you do bespoke song requests?
Do you have an in-house generator?
Do you have an in-house PA system?
Do you have in-house lighting?
Do you provide an onsite sound technician?
Do you provide artist management?
Do you provide stage decor?
Do you have in-house sound & lighting equipment?
Do you require transport?
Do you have public liability insurance?
When was the company started?
2017
Are you VAT registered?
FAQ's
Yes - we have a few different options for this. For example, our guitarist and saxophonist could play jazz standards or pop tunes, or alternatively, you might prefer some solo jazz or blues piano. We could also provide one of our stunning Smaller Acts to fill your day with music from start to finish! We can also of course play recorded music through our PA system.
Usually our Bigger Acts would perform 2 x 60 minute high-energy sets, but we can be flexible to suit your party and perform for longer, or with different timings to fit your day.
Absolutely - we can learn and perform your first dance (within reason!). Very rarely our clients will choose a first dance that is simply not possible given the instruments and repertoire of the act, but where this is the case, our DJ can play the song for you.
Yes - we typically bring a sound and lighting system as well as an engineer with us to each show. This allows our Acts to focus on delivering a great performance and to not have to worry about how they sound 'out front'; our experienced engineers will be able to mix the levels of the instruments to suit the room and the size of the audience.
We are based in the UK, and we regularly travel up and down the country and Europe depending on where the booking is. As such we are very happy to travel wherever in the world you need us to!
We can provide a wireless microphone with our PA system that can either be handheld or left on a stand.
Testimonials
"You guys were absolutely INCREDIBLE !! The best part of the day by a mile! Thank you so so much, I don't think I left the dance floor once. I've actually cricked my neck from dancing so much which has to be a good sign. Thank you so so so much. I am recommending you to everyone. X"
Harriet & Henry
"You did an awesome job and everyone loved every minute of your performance! I have never seen a dance floor so full for so long. All ages loved the music and it was a very likely a contributing fact to the thirstiness of everyone! You even managed to get my mother on the dance floor so congrats."
Tom C.
"Thank you for playing at our wedding - I think it is fair to say that without you it would have been nowhere near as good. Feedback about your whole performance has been totally glowing. You certainly set a few pulses racing! We're thinking of getting divorced and then back together just so we can do it again. Hope you'll join us for round two. Thanks so much again!"
Flora & Charlie
"A huge thank you to you and your band for playing the most excellent music on Saturday night. So many people have complimented us on you! You really were amazing and had everyone on the dance floor. Totally brilliant, thank you so much!"
Sarah T.
"Just a quick note to say thank you so much for playing at our wedding. We absolutely loved it and everyone's been raving about you ever since. I read one of the thank you letters today which said 'their renditions of classic rock and roll numbers was impeccable, and Ed in particular had an amazing knack for engaging with the audience and making them jive!'. That sums it up really. It's so rare that you get everyone dancing constantly throughout a wedding, and to see every generation getting properly involved, but they were all loving it! Thank you for coming all the way up for it. It really was an absolute blast. You never fail to please!"
Izzy F.
"What an incredible time you gave us on Saturday night. You certainly got everyone permanently on the dance floor with such brilliantly chosen tunes and stupendous execution. Gosh you were good. Huge thanks for a brilliant evening!"
Bridget & Simon
"Just wanted to say another thank you for playing at our party on Sunday you really were FABULOUS, so many of our guests were saying yesterday what a brilliant band!"
Claire L.
"The performance at the wedding was amazing - we've had endless comments of feedback around how incredible you guys were. Everyone had a top time on the dance floor!"
Rachel & Ben
Suppliers you may be interested in...
Useful
Services
Specifics
About
Style
Additional
FAQs
Testimonials
Contact