RAW Tipis
Useful information
What do prices start from?
£1000
Services
Marquee
Specific Details
Bespoke Builds
About the company
RAW Tipis promise beautiful and indulgent events without a negative environmental impact. With luxury, creativity and sustainability at its core, you can be assured that RAW Tipis will exceed your expectations from the very first conversation, all the way to the last. Our experience and expertise means we do things differently. We use industry leading software, design bespoke layouts, build custom made furniture, and promise carbon neutral events.
RAW Tipis has an impeccable track record of luxury VIP areas, large corporate events, and this year we were voted the best wedding tipi supplier in the South East of England.
Oh, and have we mentioned that we have lived and breathed events for over a decade? We are a small company creating big dreams. We pull out all the stops – and we give our full focus to you and your event.
We still have lots of availability in 2022 due to a large order of tipis arriving in April so get in touch today.
Style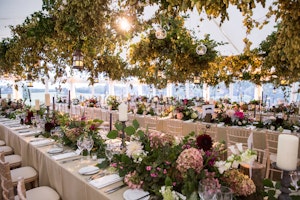 Natural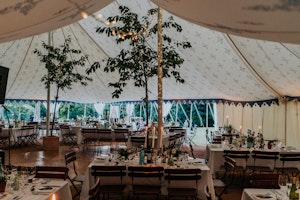 Rustic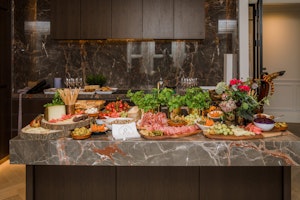 Informal
Additional Information
Do you have in-house furniture?
Do you have in-house lighting?
Do you provide a site visit?
Do you provide delivery, set up & breakdown?
Do you do bespoke flooring & carpets?
Do you provide an onsite manager?
Do you provide a reveal curtain?
Do you provide levelling for uneven terrain?
Do you have patterned linings?
Do you have in-house heating and cooling systems?
Do you have in-house generator?
Do you have in-house loo hire?
Do you have public liability insurance?
When was the company started?
2020
Are you VAT registered?
Sustainability
We believe that being a sustainable business is about having a healthy relationship with nature. We launched Raw Tipis as a carbon neutral business, this means we have reduced the emissions we produce every step of the way and only offset those unfortunate emissions we cannot get rid of.
We're always trying to be better. By keeping waste to a minimum and eliminating plastics, upcycling and reusing materials, travelling consciously and buying locally, and only using and partnering with companies who share our values, we are reducing our impact on the planet.
We offset all of our team members, manufactured goods, vehicle emissions and website through a partnership with Tree-Nation, an organisation dedicated to fighting climate change and reforesting the world.
FAQ's
We promise beautiful and indulgent events without a negative environmental impact. We have a role to play in ending the climate crisis and therefore we are committed to being Net Zero (Carbon Neutral). We want to help stop the earth's warming and protect the people and places that matter to us the most. Yes, we are one small company, but we are doing our bit, whilst doing what we love, and encouraging others to do the same.
In 2020, the design of the Midi Tipi, which is 25% smaller than the industry standard Giant, was overhauled – and RAW Tipis was one of the first companies to license the industry-changing model. Although smaller than the Giant – and therefore more environmentally friendly – the Midi Tipi can comfortably accommodate up to 56 seated guests. The Midi and the Giant can be combined in an almost unlimited number of ways, offering unprecedented versatility coupled with robust protection from the unpredictable British weather. No event is too big or too small for us, so take a look at our library of layouts for inspiration to get you started.
Testimonials
"We hired a tipi for a 50th birthday celebration in our garden. It was fantastic - all our guests commented on how stunning it looked. Everything is immaculate and clean - fantastic and professional set up by Cameron and the team. Highly recommended!"
Sarah P - Private
"We were incredibly fortunate to work with Cam and his team very last minute (1 week before my wedding) to allow dancing outside. Cam was so responsive, nothing was too much trouble and the results were incredible! If Carlsberg did tipis! The options available to customize are brilliant and it just exceeded all expectations. I couldn't have been happier with the result and it really made the wedding magical. The tipis look even better at night, the photos don't do them justice. Thank you so much, I would highly recommend!"
Natalie S - Private
"When the weather forecast turned and looked to be wet and cold, we decided we needed a marquee....no chance. They were all booked, none to be had...after a brief search, we thought, maybe a tipi? It was for our 18 year old son who was finishing 6th form and wanted to celebrate with friends. They spent 3 nights/4 days "camping out", partying and generally just having a good time....the tipi was HUGE; we put in 5 double airbeds, 2 picnic tables with benches and a fire pit....we had electricity, so they had lights, a few extra space heaters, and even a monitor so they could run the PS5. Great for them...and only possible with the tipi! Two super kind guys came out to put it up...one was the company's owner, Cameron....they knew exactly what to do, it took about 4 hours and they were efficient, never in our way and generally just super kind and fun to have around. The tipi itself was great - the "floor" was totally waterproof, as was the tipi....and we really tested it over those 4 days. It POURED - torrentially. No leaks. The fire pit was easy to operate and kept things toasty. When they came to take it down, they were once again super-efficient. Would I recommend them? ABSOLUTELY! Cameron and his team are fantastic...they truly offer a great product here."
Michelle M - Private
"Brilliant service. We contacted Cam last minute and he did everything that was required to make our special day perfect. I highly recommend RAW Tipis. Thank you Cam and Team!"
Vishal H - Event Organiser
"Thank you so much to Raw Tipi's for such an incredible set up for our Nan's 90th birthday. They were so professional and helpful throughout! Not only did it look beautiful the tent and the wooden features were such high quality. It was the perfect tipi to then customise to your own creative theme. Our Nan loves a splash of pink so we accessorised with pink balloons and flowers but you really could do anything. We had a party of 50 and the medium size Tipi fit us all in so comfortably!! Plenty of room to sit, dance and have a drink. It was such a magical day and evening. We will certainly be using you again and have recommended to many of our family and friends. Thank you so so much Raw Tipi's Cam and the team you are truly fabulous!! xx"
Mollie T - Private
"We had a tipi at my 30th birthday party, and I could not recommend RAW Tipi's more. They did a fantastic job, the tipi was the cherry on top of the birthday party! Overall, the tipi was such a great quality, the team who set it up and took it down were really prompt and professional and were really easy to communicate with. I would definitely use RAW Tipi's again, and would 100% recommend them!"
Jessica J - Private
"An absolutely awesome service from start to finish. Would strongly recommend these guys. Thankyou "
Matt F - Event Organiser
Suppliers you may be interested in...
Useful
Services
Specifics
About
Style
Additional
Sustainability
FAQs
Testimonials
Articles
Contact