Sophie Cabot Cake Designer
London
Useful information
What do prices start from?
150
Services
Cake
About the company
With a sweet tooth, strong artistic flair and long-term fascination of cake art Sophie launched her bespoke cake design business in 2014. No two cake orders are the same, making her portfolio wonderfully diverse, ranging from the classically beautiful to the bold and contemporary.
Particularly fond of creating sugar flowers and using her hand painting skills, each commission is taken on as a piece of bespoke art, with every cake as beautiful to look at as they are to eat, a guarantee to never be forgotten. As well as cakes, Sophie also provides bespoke biscuits, a wonderful extra sweet treat that compliment any event.
Sophie works on every cake and all its detail herself, from design to baking and set up. She has been fortunate enough to provide glorious cakes for some very well known names, including the Royal Wedding in October 2018.
Style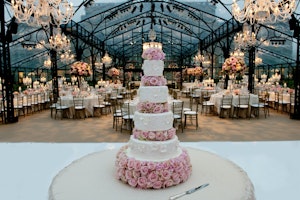 Traditional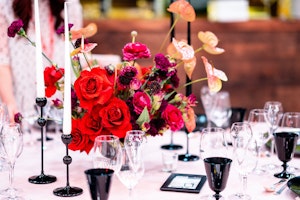 Modern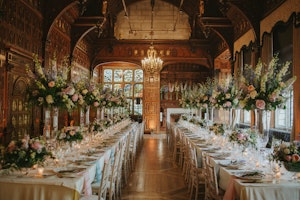 Formal
Additional Information
Do you deliver?
Do you do bespoke cakes?
Do you have public liability insurance?
When was the company started?
2014
Are you VAT registered?
No
Testimonials
"Huge thank you for your wonderful creation. It was outstanding and everyone commented on how delicious it was. It was exactly what I envisioned and looked fantastic on the stage in all its glory!"
Antonia & Damien ~ wedding cake
"Thank you SO MUCH for the gorgeous cake. It was stunning as well as delicious. I adore it and people were extremely complimentary, really well done!"
Virginia ~ birthday cake
"Thank you for the birthday cake - as always absolutely delicious and so so pretty! Always excelling exception, loved it and so did my dad so thank you xx"
Jo ~ birthday cake
"What a truly magnificent cake - thank you, it was phenomenal and you should be praised from every quarter."
Amanda ~ wedding cake
"Anne and I just wanted to send you a huge thank you for your beautiful cake. It tasted as great as it looked and was a wonderful addition to our special day."
Anne & Will ~ wedding cake
"The cake was a huge success and was a definite star piece and topic of conversation. It was very beautiful and quite delicious!"
Louise ~ birthday cake
"I do not know where to begin with how absolutely WONDERFUL the cake and personalised biscuits were. Everything you did exceeded all of our hopes and expectations. The cake was absolutely spectacular and widely admired (not to mention delicious) and the biscuits were the perfect gift and have been the focus of many a social-media post from the day!"
Katharine & Chris ~ wedding cake
"I cannot thank you enough for putting your heart and soul into baking this masterpiece! How are we ever going to eat it!!"
Olivia ~ birthday cake
Suppliers you may be interested in...
Useful
Services
About
Style
Additional
Testimonials
Contact