Stunning Tents
Theale
Useful information
What do prices start from?
£2,500
Works Abroad
We have experience doing events outside the UK.
Services
Marquee
Specific Details
Tipi Tent
Chill-out Furniture
Chairs & Tables
Dance Floor
Draping
Stage
Props
Outdoor Space
Iconic
Blank Canvas
About the company
There is a certain vibe you just can't explain until you have experienced it of being in one of our Stunning tipis, standing around the open fires... which works particularly well for VIP areas at festivals for a high-end, unique and memorable, but relaxed atmosphere.
We are proud to be the original nordic teepee rental company and our experience and dedication has enabled us to stay at the forefront with continuous improvement, innovation and great service.
To give you the utmost confidence that you are booking with the best in the business, you can be assured that you're dealing with a company that has contingency built into everything we do.
Throughout the whole process we will strive to keep the "wow" factor and that important individual flavour in your event, always going that extra mile to help you have the perfect experience from start to finish, so you can relax and enjoy.
Style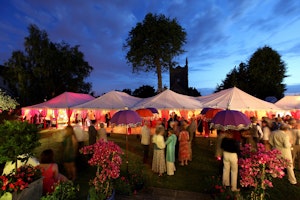 Bohemian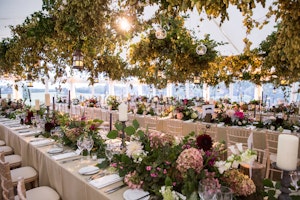 Natural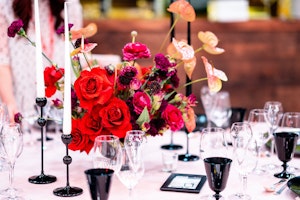 Modern
Additional Information
Do you have in-house props for hire?
Do you have in-house sound & lighting equipment?
Do you have in-house heating and cooling systems?
Do you have in-house furniture?
Do you provide levelling for uneven terrain?
Do you do bespoke flooring & carpets?
Do you provide a site visit?
Do you have in-house trackway?
Can you assist with organising the entire event?
Do you provide loos?
Do you provide generator equipment?
Do you have public liability insurance?
When was the company started?
2002
Are you VAT registered?
Sustainability
Since we started out, we have always done our utmost to behave ethically, deliver a professional service, and minimise our impact on the environment.
We are working towards ISO20121, the standard for sustainability in events, and towards ISO9001 – the world's most established quality framework.
Testimonials
"Your team set it up and took it down with no fuss at all, and the overall look was amazing as always!"
Wilderness Festival
"On all counts, that was a "best in class" global conference - thanks so much for setting the standards high and taking such good care of us."
Rhubarb, Kensington Palace
"I'm only sorry you weren't here on the evening to see the finished setting for yourself, and to hear all the praise that your village of tipis received. They looked absolutely stunning and so utterly different from a normal white rectangular marquee. We have since received so many letters, emails, texts praising it all. "
Sam & Harry, Gloucestershire wedding
Suppliers you may be interested in...
Useful
Services
Specifics
About
Style
Additional
Sustainability
Testimonials
Articles
Contact