The Towers
Isle of Wight
Useful information
What do prices start from?
£6500- £10000
Services
Venue
Specific Details
Castle
Historic
Iconic
Outdoor Space
Waterfront
About the company
A beautiful idyllic setting for any event or wedding, a historic grade II listed house, The Towers is a one-of-a kind castle, right on the wateron the Isle of Wight. The house has a private jetty, so it is possibleto arrive at the house by boat (or by car). Conveniently located in Yarmouth, it is a few minutes walk to everything including shops, restaurants and the historic George Hotel. The beautiful grounds and views offers the perfect setting for weddings, birthday's, charity parties or corporate events.
Style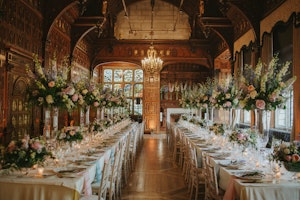 Formal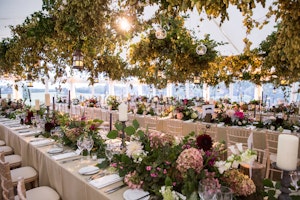 Natural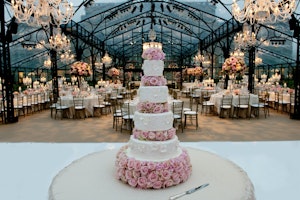 Traditional
Additional Information
Do you have parking?
Do you offer exclusive use?
Is a marquee build permitted?
Is an external caterer permitted?
Is there a nearby church?
Do you have an alcohol license?
When was the company started?
2022
Are you VAT registered?
Sustainability
We will donate the flowers to charity/hospice
Two water turbines for electricity
Desalination tanks to take from salt water to fresh water
FAQ's
We have had many amazing parties, including a few famous musicians such as Dire Straits & Gary Brooker !
Testimonials
"The Towers was truly the most magical place to host our reception after getting married at St. James' Church in Yarmouth. Its unique and impressive façade, beautiful seafront gardens and convenient location ticked all of the boxes. Our 120 guests only had to walk a few minutes from the church before they were sipping Champagne in the sunshine while looking out at the famous Yarmouth Pier, an array of boats and the beautiful Solent. We felt lucky to arrive by boat using The Tower's jetty – a real luxury for a British wedding! We were greeted by our guests waving from The Tower's sea wall, it was a sight we won't forget! Fresh lobsters also arrived by boat onto the jetty before being cooked in front of the guests. The stunning gardens allowed plenty of space for our generously sized marquee as well as outdoor space for musicians, oyster shuckers, an outdoor bar and plenty of seating. The Towers is second to none as a wedding location and we would highly recommend it to other couples looking for an unrivalled setting to create an unforgettable day."
Rosie & Oliver Gilsenan
"We were very fortunate to celebrate our wedding at The Towers with 120 friends and family. We hosted the reception in a large marquee on the lawns, and launched the celebrations with drinks overlooking the sea - an enchanting start and we partied long into the night! The Towers is exceptional and offers the beauty and luxury of a high-end hotel but remains relaxed and informal with the opportunity to make your day 'yours'. You will also benefit from having John Caulcutt onboard - he has a lifetime of experience and talent in hosting remarkable events and he embraces the challenge of making your day memorable and distinct!"
Sam Mitchell
Suppliers you may be interested in...
Useful
Services
Specifics
About
Style
Additional
Sustainability
FAQs
Testimonials
Contact