Thom Sweeney
London
Useful information
What do prices start from?
MTM Suits start at £1475
What is your day rate?
MTM Suit takes roughly 8 weeks from the point of order to completion
Works Abroad
We have experience doing events outside the UK.
Services
Menswear
Specific Details
Black Tie
Groomswear
Morning Suits
Suits
Shoes
About the company
Thom Sweeney sells bespoke and made-to-measure tailoring as well as luxury ready-to-wear garments.
Whether bespoke, made-to-measure or ready-to-wear, the process starts with a conversation. We'll listen to your needs and give you a drink before offering our expertise.
Like our stores and approach, the Thom Sweeney cut is simultaneously relaxed yet polished. The soft, Italianate shoulder feels natural, comfortable and relevant; at the same time, the chest is canvassed for structure and the waist nipped in flatteringly, as is the British custom. In short, the best of both worlds.
Today, the name Thom Sweeney is internationally recognised. Our ready-to-wear is stocked in the most discerning retailers around the world, while our bespoke tailors travel far beyond Mayfair's confines to cities such as New York, Stockholm and Geneva.
Style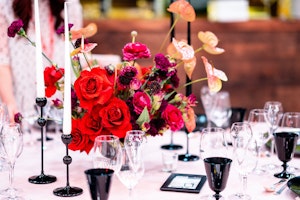 Modern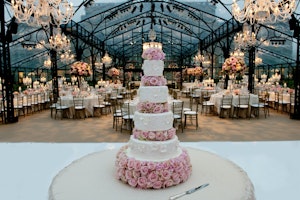 Traditional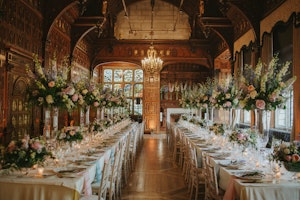 Formal
Additional Information
Do you do bespoke?
Do you have public liability insurance?
When was the company started?
2009
Are you VAT registered?
Sustainability
Thom Sweeney have pledged their support to fighting the coronavirus pandemic by donating 10% of all their online profits to two key health-related organizations, NHS Heroes and The Mayor's Fund.
FAQ's
A bespoke garment is unique to you, made to your precise specifications and based on a paper pattern created by our in-house cutters. Our made-to-measure tailoring is fitted to you using our unique fitting garments, from which we take measurements and assess your build and posture. This allows us to carefully customise your suit for a superior fit.
Bespoke clients will go through an average of three fittings between placing an order and collecting a finished suit. Basted fitting, forward fitting, final fitting and there maybe some interim fittings to ensure everything is going to plan.
Yes, a made-to-measure or bespoke suit will allow you to change the colour of the lining, and there's quite a variety so you'll be able to find the colour you want.
The horseshoe waistcoat, in which the front is scooped out in a U-shape.
Suppliers you may be interested in...
Useful
Services
Specifics
About
Style
Additional
Sustainability
FAQs
Contact