A Japanese Afternoon Tea x Twilight Trees
By Twilight Trees
Twilight Trees have brought the outside in to many a party, decorating private events, bars and commercial product launches, not to mention TV sets such as X Factor with a beautiful array of LED trees, flowers and blossoms.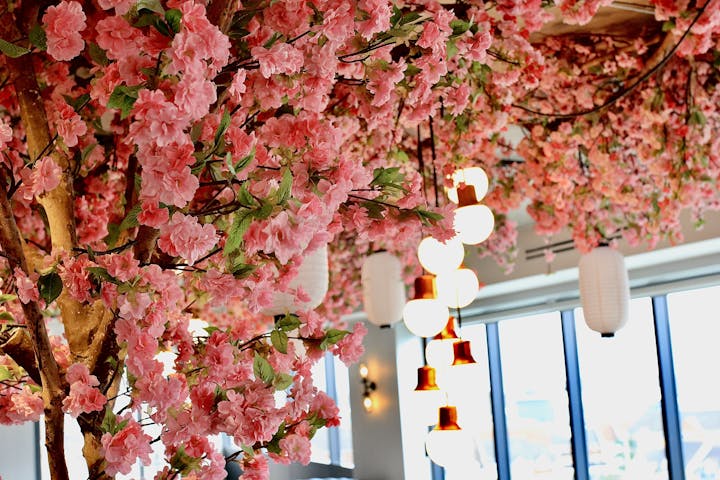 The Harbour Hotel in Southampton, home to HarBAR on 6th, in partnership with Japanese Suntory Roku Gin planned to do a promotion of spirits and also a Japanese themed Afternoon Tea, both running concurrently with the cherry blossom season in Japan.
The brief given to the Twilight Trees team was to create a cherry blossom scene to elevate the promotion and to immerse their customers in the full blossom season experience.
Lots of mood boarding and design layouts later, the team came up with the bountiful display of cascading pink blossoms you see here.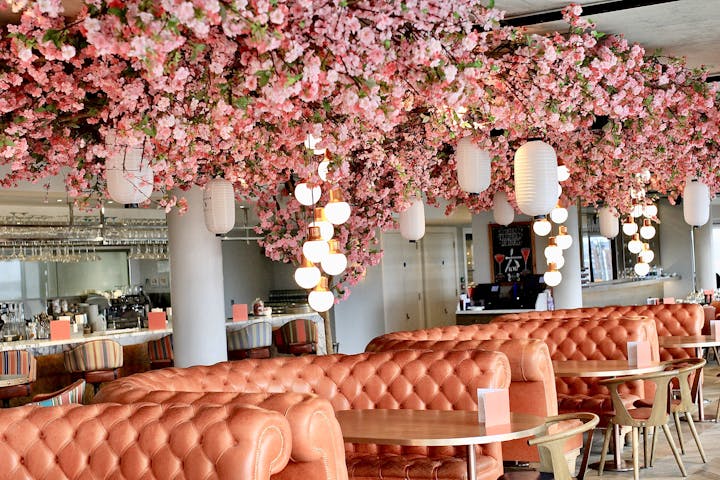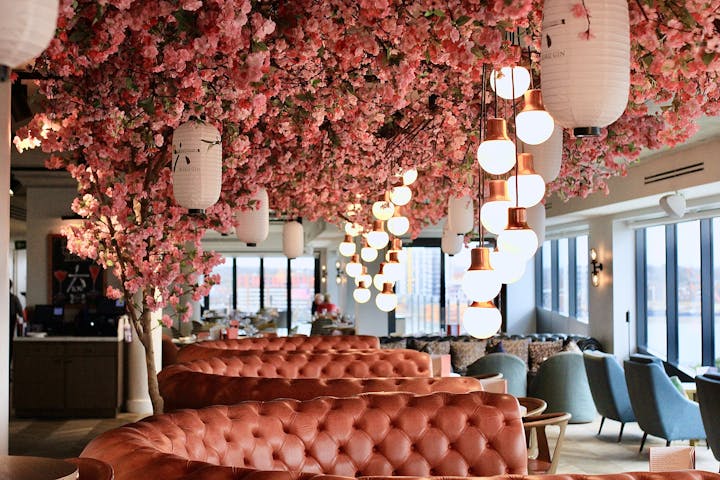 Guests sit underneath the display in button-back banquettes taking in the gorgeous 180 degree view which stretches out across Southampton Harbour and beyond to the Isle of Wight.
Cocktail in hand, when the sun sets to the western edge of the Island and the lights begin to twinkle on the water and inside the bar, the canopy of pink cherry blossom strategically placed so as not to detract too much from the view, really comes into its own.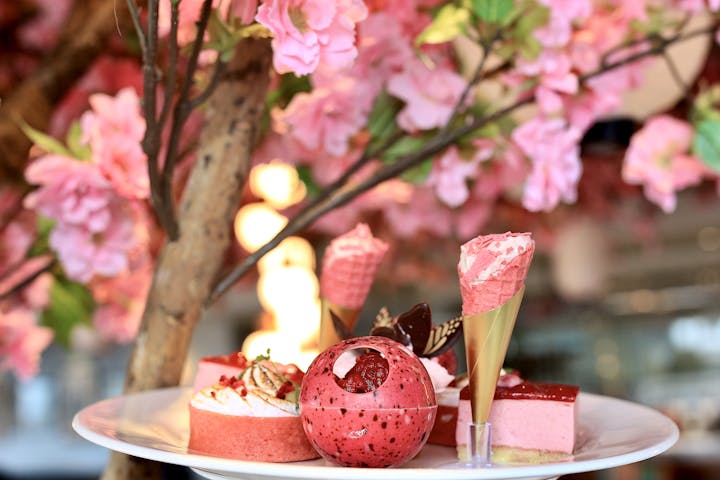 Iconic and vibrant sculptured LED & faux trees with a life-like quality that create a unique and unforgettable atmosphere. They are for inside and outside use and work great alone or amongst floral decor.