How to Make Your Kid's Party Adult Friendly
By HOPP Team
Picture the scene: you're hovering in the corner of a jungle gym, nostrils twitching from the whiffs of smelly feet as you listen hard, trying to work out whether those are the sounds of children laughing or crying in the distance. You join the other parents huddled around a plastic table and pick at cold fries from a paper plate, washing them down with flat, lukewarm 7up . . . If you've ever played a tense game of drawing straws with your partner to decide who has to take the kids to a classmate's birthday party, you'll know exactly what we're talking about.
Let's face it, a kid's party can't just be about the kids. We all want to watch our children have a blast with their besties but it doesn't have to be at the expense of our own comfort (or sanity). The next time you're planning a party for little ones, show some mercy to the parents and make a few considered choices that won't only make the event bearable for mums and dads, but even fun.
1) Location, Location, Location

Sure, play pits, jungle gyms and laser tag arenas can be a ball for children but they offer very limited mingling space and flexibility for incorporating parent-friendly elements to your party. Kid focused entertainment places are just that – kid focused. If you want to host an event that's going to appeal and cater to parents as well as children, why not consider an open venue or backyard marquee that can be sectioned off to create an 'adult-friendly zone', allowing parents the chance to properly meet or catch up?
2) Call Upon The Experts

Between the sugary food and contagious excitement, there's no stopping kids getting hyper at a children's party, and why would you want to? At the end of the day, the whole point is for them to have a great time with their friends. The last thing that parents want to be doing, however, is chasing around their rambunctious kids all afternoon. Here's where the experts swoop in to save the day. Children's party organisers like Sharky & George specialise in creating organised chaos, keeping the children occupied, entertained and off their parents' hands. Whether you're looking for a magician to bemuse children and adults, or a fully immersive circus-themed experience, these party pros have it covered.
3) Introduce a Little Interactivity

Forced fun sucks. No parent wants to be pressured into competing in a sack race or blind-folded by screaming kids in a game of Blind Man's Bluff. There are however, many adult-friendly ways to get parents involved in the child's play that don't involve unnecessary embarrassment. Why not
encourage some parent-child bonding with a hands-on arts and crafts area or a biscuit station where mums and dads can help their kids decorate cookies with icing? An open photobooth with inflatable props and backdrops is always a guest favourite at any 21st century party and lets everyone bring home a little memento of the day.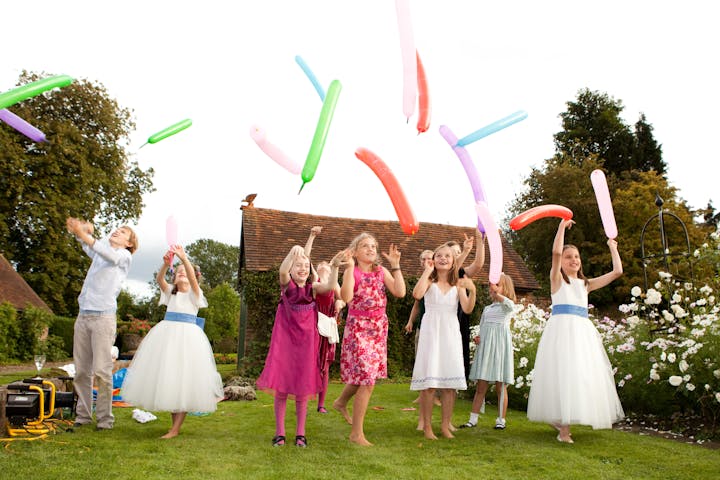 4) Conscious Catering
We're not suggesting swapping out sweets and treats with carrots and cucumbers – we're not monsters. Part of the fun of a children's party is letting them indulge in things that they wouldn't consume otherwise. But while crisps, cotton candy, cake and coke might be a kid's idea of the "best lunch ever", it's probably not an adult's. Keep everyone happy by offering a variety of delicious finger foods and desserts that aren't packed with preservatives. Eclectic food stalls and fun interactive food stations are a great way to add some entertainment as well as feeding your guests. If you really want to win over the parents it's hard to beat an open bar where they can treat themselves to a tipple or two while the kids can order fruity juice mocktails to quench their thirst.
5) Steer Clear of the Clichés
Children's parties can get pretty tiresome and none more so than the ones that get caught up in clichés and stereotypes. Girls-only pink princess parties and boys-only cops and robbers events are outdated and exclusionary. If you're opting for a themed party, choose one that's imaginative, non gender-stereotyping and inclusive to everyone.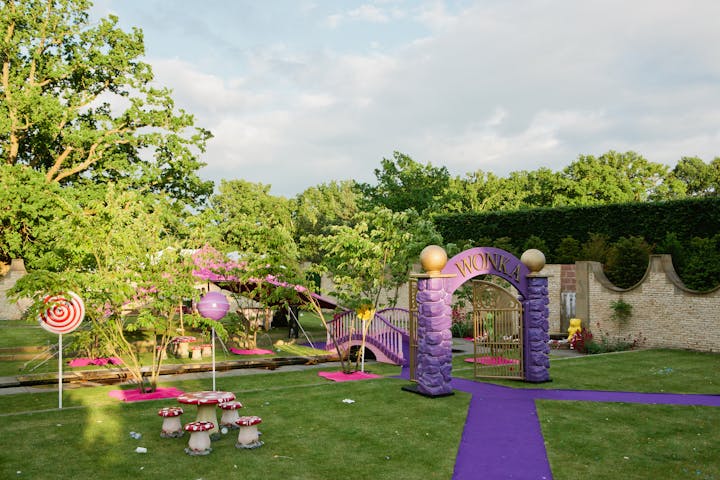 HOPP Top Tip:
Kids' parties can be a lot of hard work, so take some of the pressure off yourself by calling on the experts. No matter the size and scale of your party, our HOPP network includes caterers, decorators, entertainers and party planners who know children's parties like the back of their hand. Have a browse through our suppliers and pull together an event that's going to have the kids and their parents not dreading, but begging to go to your next one.
Written by our Team of HOPP Experts.