Entertainment - Party Planner
Sharky and George
London
Useful information
Works Abroad
We have experience doing events outside the UK.
Services
Entertainment
Party Planner
Decor
Specific Details
Full Service Planning
Kids
Partial Planning
Large Scale Event Production
One-on-one Planner
Actors
Immersive
Kids
Dancers
Bespoke
Props
Balloons
Set Design
Flags & Banners
About the company
Sharky & George has a simple aim. To find the fun in everything. Our unique children's and adult's experiences are all about getting everyone involved in active, imaginative and energetic games, races, competitions, adventures and missions - always involving an unsurpassed amount of fun!
Sharky (Charlie) and George have never quite grown up, and don't intend to anytime soon. They have managed to build a whole team of guys and girls who are complete experts in fun with boundless energy, effortless charm and totally brilliant with 'children' of all ages.
So whether you're interested in party styling and entertainment, a themed event, an immersive quest, a scavenger hunt across London, a murder mystery in the Mediterranean, or a spy-styled maze of exciting activities, Sharky & George's team is bursting with creative ideas and are ready to design the most unique and memorable event for your group.
Style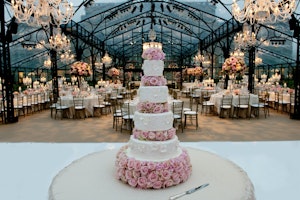 Traditional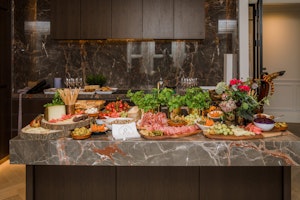 Informal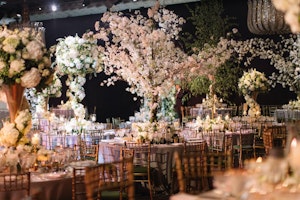 Whimsical
Additional Information
Do you have in-house props for hire?
Do you have in-house sound & lighting equipment?
Are you DBS checked?
Do you offer an entertainment manager?
Do you have in-house sound?
Do you provide stage decor?
Do you have public liability insurance?
When was the company started?
2003
Are you VAT registered?
Sustainability
We are working towards offering a fully plastic-free and carbon neutral party.
FAQ's
We designed a James Bond styled birthday experience for a 10-year old and his friends including them being picked up by helicopter after school in West London and transported to a secret location where a 'corrupt politician' lead them on powerboat race down the Thames. They then had a series of missions to complete before ultimately being transported back home for a sleepover.
We do a mixture of events! Half being completely bespoke and half requiring nothing more than our party team and a rucksack. All of our events revolve around inspiring imagination and getting everyone involved in the fun!
We can do just about anything for children's groups, adults, and corporate! A few of the things we have done: - Children's parties - Adult's parties - Entertainment for children at weddings - Corporate away days - Christmas parties - Massive scavenger hunts for family reunions - Entertainment at festivals and charitable events - Party decoration and styling - & more!
Testimonials
"I just wanted to send a quick email to say a massive thank you for the party you did for Josh on Sunday. I can honestly say that both Ben and Andy were fantastic.  They were brilliant with all the kids, got them fully engaged, which wasn't easy given the age range, and couldn't do enough to help.  Your overall service from start to finish has been fantastic.  Worth every penny."
Kate
"Just to say a big thank you to James and Sophie who came along to the party on Saturday.  They were absolutely brilliant - kept the kids entertained the whole time and everyone had a fantastic party.  Lots of questions from other mums about booking you guys in the future too! Thanks for your help organising such a great event."
Sarah
"Thank you for sending us 3 amazing entertainers. They were all so very helpful and helped us with the set up and handing out lunch. The children were over the moon and the parents were delighted to be able to relax for a couple of hours!"
Jessica
"I wanted to say thank you for everything you've organised for Fady's birthday. The event was a big success thanks to the wonderful suppliers you work with. The cake was absolutely stunning, the piñata too, the games, the fun, the cake pops.. all the details were beautiful, making this a very special day for Fady and us."
Lynn
Suppliers you may be interested in...
Useful
Services
Specifics
About
Style
Additional
Sustainability
FAQs
Testimonials
Articles
Contact