Pantone Colour of the Year: Classic Blue
By Elizabeth Solaru
Earlier this year pantone revealed their 2020 colour of the year: the Classic Blue, Pantone 19-4052 – a colour that reminds us of the sky at dusk. A universally well-known favourite, we find it suitable as we enter this new decade being that this colour represents stability, calmness and peace - an ideal foundation to build on as we set foot into the roaring 20s.
Here at Elizabeth's Cake Emporium, we love the colour Classic Blue – we use it regularly on our luxury wedding cakes. It is generally easier to make pastel and white luxury wedding cakes but darker colours like Classic Blue represent an added layer of difficulty. The reason for that is due to the fact that blending colours in order to get the exact shade or hue of Classic Blue can prove to be rather tough, because the undertones could be cold or warm. Moreover, the colour blue is one of the hardest colours to determine the undertone and this is because it is a naturally cool colour. As a matter of fact, many cool colours have a base of blue, which therefore requires a deep knowledge of colour intensities and values to attain the desired shade of blue.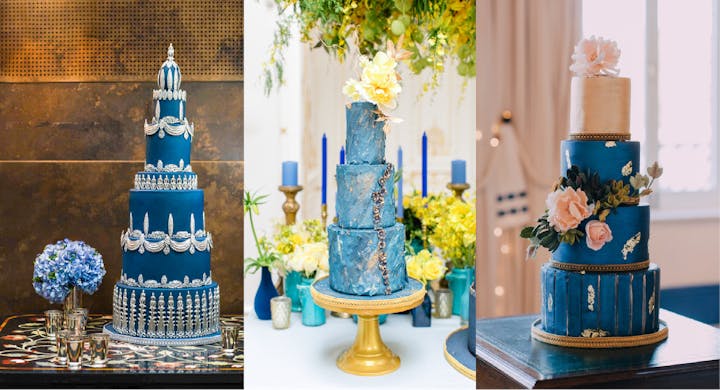 It goes without saying that the colour Classic Blue works brilliantly with white, and has traditionally always been the colour tended to be paired with.
However, it also works well with Metallics such as silver and gold, and thanks to their rich depth of colour it provides metallics to stand out.
It also works with bright colours such as yellow and marble - the colour gives a modern and contemporary quality to any luxury wedding cake.
We look forward to making many more Classic Blue wedding cakes for our 2020 couples and check out our profile for more information & contact details.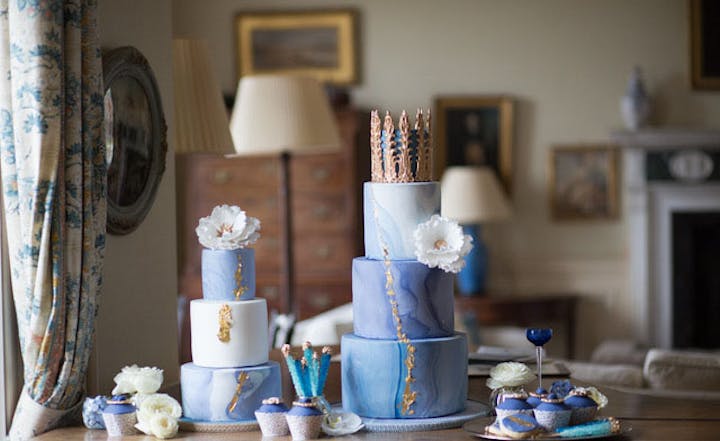 Founder of multi award winning Elizabeth's Cake Emporium is recognised as one of the best wedding cake companies in the world.