Captured by Katrina Photography
Tewkesbury
Useful information
What do prices start from?
Weddings start at £2000 Parties and events start at £200 per hour
Services
Photographer
Specific Details
Female
Reportage
Portraits
About the company
The first 10 years of my career were spent as a producer and photographer at the BBC creating wildlife documentaries with Sir David Attenborough where I learnt all about lighting, composition and style. When it came to branching out on my own the stories I yearned to tell were of people, to capture the key moments of their lives.
Now an award winning photographer, widely published and travelling across the UK and Europe for my clients I am known for my relaxed, documentary approach combined with a more editorial and fine art style to produce stunning heirloom photographs that truly capture the stories you never want to forget.
I photograph a range of events from weddings and birthday's to new babies and family get togethers. I am drawn to people and their stories and work hard to create relationships that put my subject at ease while simultaneously capturing the beauty and atmosphere of the wider event.
Style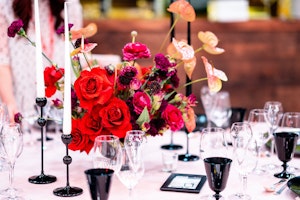 Modern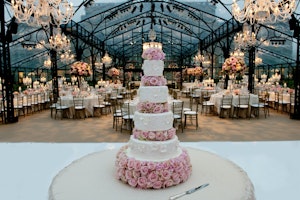 Traditional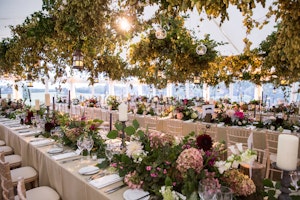 Natural
Additional Information
Do you provide an engagement shoot?
Are you happy to stay late?
Do you do a site visit to venue?
Do you do bridal preperation shots?
Do you have an assistant photographer?
Do you provide albums?
Do you provide an online gallery?
Do you provide digital editing?
Do you provide pre-party/wedding consultation?
Do you provide prints?
Do you have public liability insurance?
When was the company started?
2012
Are you VAT registered?
Sustainability
For as long as I can remember I have loved nature and the outdoors. It's where I felt I belonged. I crave open space, fresh air, natural elements. Along with this, I feel we have a duty to do all we can to preserve the beauty that surrounds us, so I have a few small things in place that I do to try to make this little business of mine as nature-friendly as I can:
For every couple who book me I plant a tree with the World Land Trust. The trees planted help to restore forests that have been lost in Kenya, Brazil, India, Paraguay and currently extending forests in Ecuador. I'm aiming to replace at least a few acres by the end of my photography career

I'm as paperless as possible and use recycled paper and card when neccessary

I try to only British companies for everything I do. My albums come from a wonderful independant company in Sctoland called Wee Album Company and my prints and frames come from UK based Loxley.

As much as possible the gifts and products I send you are made from recycled products or companies who have strong eco values
If you have any other ideas you would like to see me implement please do let me know
FAQ's
Gosh it's so hard to choose as there have been so many wonderful events. I shot a wonderful wedding near Stockholm recently with the Friday night taking place on a boat on the water with the sun low in the sky and the best cocktails and music, Saturday was a big wedding overlooking the lake lasting until the early hours of the morning and the Sunday was a water side brunch, swimming and sunbathing. As for parties I've captured some amazing evenings the best always seem to involve incredible music and plenty of drinks...
I think there are so many key elements to making your party run without a hitch, but I definitely think that timing is a big one. There is nothing worse than feeling stressed or worried because you haven't left enough time so it's definitely worth putting thought into the timeline for your event.
Timeless, elegant, relaxed
I love to capture the energy and atmosphere of a good party from the styling to the cocktails, the dancing to the entertainment - there is always so much happening which makes them so exciting and interesting to photograph. I also love to have lifelong clients, capturing all the milestone in their lives, being there to photograph their wedding day, then their first child, their parents 60th birthday, their second child etc feels like such an honour and seeing my photo albums growing on their bookshelves every time I return is so lovely.
Testimonials
"Katrina is the most fantastic photographer and she captured our wedding beyond our greatest expectations. Her creative approach is incredible and not only did she make us feel comfortable in front of the camera but became such an integral part of the day. I cannot recommend Katrina highly enough. She is not only the most talented and professional photographer but an incredible kind, intuitive and lovely person. "
Emilie and Arthur Dufva Barreca.
"I loved Katrina's light, bright, natural photography style and that's exactly what she's given us. She made us feel at ease instantly and blended in with all our friends and family. Her gentle guide was perfect and not too much which has given us amazing photos that aren't posed or set up looking. She let us be us, which was incredibly important to us. She kept us to time ensuring we got the photos we asked for without making us feel like we were being dragged away from anything. I could go on and on about how amazing Katrina is, if you're thinking of booking her as your photographer just do it! "
Cantara and Michael
"Katrina is amazing! We got married on one of the hottest days of 2019 and Katrina worked so hard and captured the day so perfectly. She is so friendly and made everyone feel relaxed. So many friends and family commented on how lovely she was and how impressed they were with the quality of the photos, they are simply stunning. "
Amy and James Burlingham
"We felt an instant rapport with Katrina when we met her. By the end of our initial meeting we felt like we'd known her for years and that feeling continued throughout our wedding day. Katrina captured the most beautiful candid and unstated photos of our day and mingled with our guests perfectly. So many of our friends and family remarked on how much they enjoyed chatting to her. The times we slipped away to capture some couple shots were welcome breathers and Katrina made these moments really special and treasured parts of our day. We were absolutely overjoyed with the photos we received and how many moments she was able to capture. She has provided us with beautiful and lasting memories of the best day of our lives, exactly as we want to remember it. We now want Katrina around for the rest of our lives to capture all of our memories!"
Robbie and Sarah
Suppliers you may be interested in...
Useful
Services
Specifics
About
Style
Additional
Sustainability
FAQs
Testimonials
Articles
Contact