How to Prepare a Party for the UK Weather
By HOPP Team
Feature Image: Raj Tent Club
As we all know, the UK is known for its unpredictable weather, from rainstorms and strong winds to high temperatures and scorching sun. Which is why it is always useful to plan ahead to make it a welcoming place for your guests. House of Party Planning brings you a community of some of the finest party suppliers to use for any event whatever the weather, from weddings to birthdays to corporate events. With the recent news that groups of 30 people are now permitted at outdoor gatherings, read on for our ultimate top tips for weather-proofing your party!
Come rain or shine…
Having undercover party space is important, as well as keeping your guests warm. Why not use Husk Marquees' tent hire service to create an epic space for your next celebration which provides in-house heating systems to combat those cold, dreary days. Another option is to consider hiring an outdoor fire pit, with firepits being the bestsellers of last summer. Not only are they aesthetic, but they are also perfect for evening receptions, allowing guests to bundle up when it gets chilly later in the night, recreating that campfire feeling - perfect for your little guests.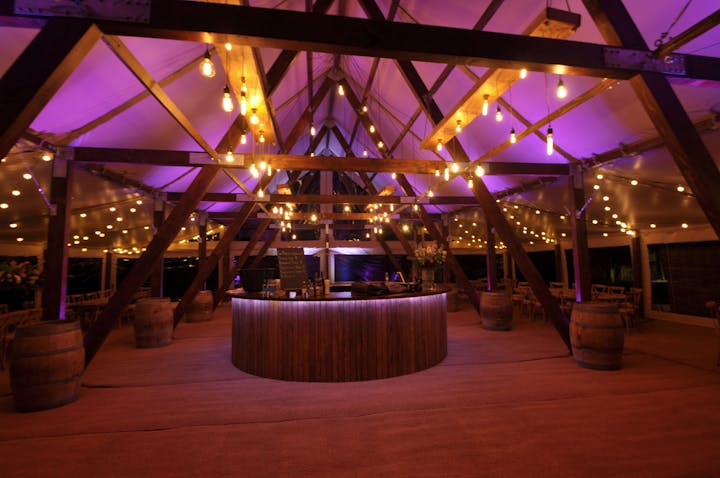 Image above: Husk Marquees
Creating ambience
It is so important to create a cosy atmosphere for your guests to relax and unwind. House of Party Planning supplier Twilight Trees' interior LED and faux trees will transform any indoor space. Whatever the style or theme of your party, Twilight Trees will help create the most fabulous back drop to any wedding, baby shower or drinks reception. Everyone will be so enchanted by the twinkling lights that they won't be thinking about the weather!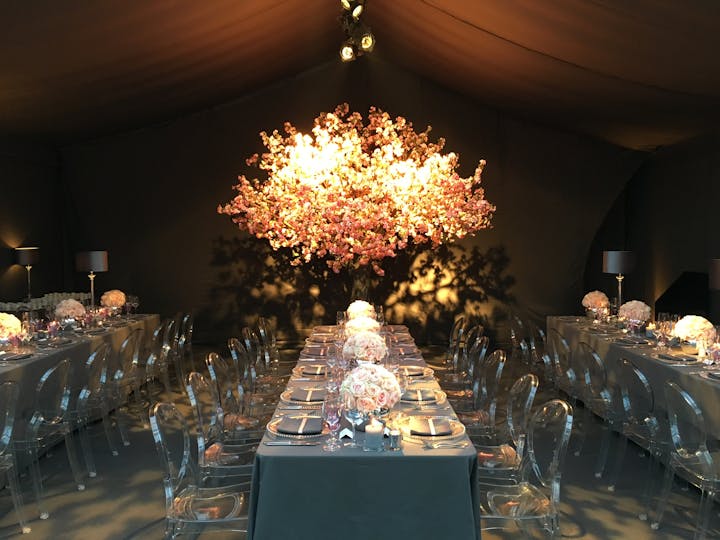 Image above: Twilight Trees
Serenade your guests
Hiring a musical band such as Pandora's Jukebox will enchant all your guests onto the dance floor, forgetting all about the foul weather. Choosing the perfect wedding entertainment can be difficult, so look no further than House of Party Planning's premium list of wedding entertainers to create the soundtrack, ambience, and undertones of your special day!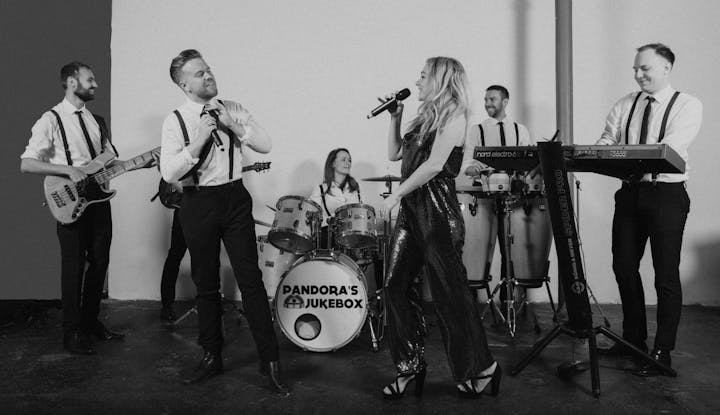 Image above: Pandora's Jukebox
Food glorious food!!
Distract your guests from the wet and miserable weather with stunning catering. Why not try wedding and event food caterer Jacaranda to feed hungry guests delicious dishes and canapés, nothing short of the wow-factor. Their mouth-watering menus and outstanding professionalism will give you and your guests the ultimate feast to remember. With 20 years of experience, we cannot help but recommend their exceptional services. Read our comprehensive guide on choosing the perfect wedding caterer to ensure that you harness the full potential of your venue, your budget, and most importantly your appetite.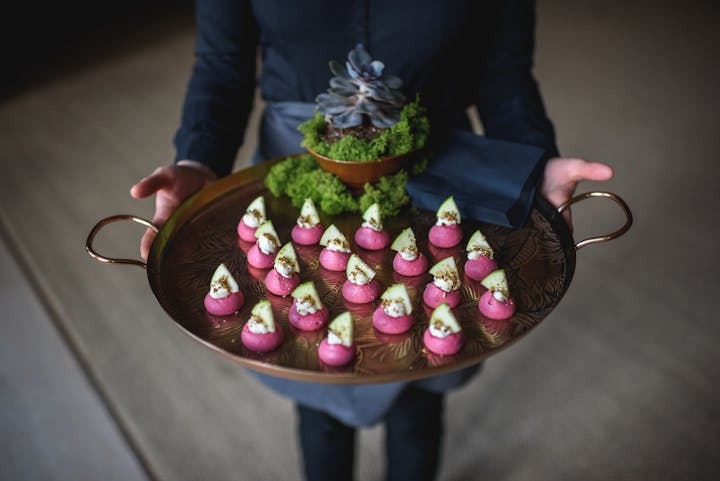 Image above: Jacaranda
Warm-up from the inside out
The drinks served at your event can be used as a useful tool to cool down or warm up summer party goers. From refreshing cocktails over ice to hot chocolate and warm cider – there are lots of creative and delicious ways you can keep your guests cool and comfortable. Browse our list of premium drink suppliers to be inspired today! Our professional drinks catering team will ensure that you have plenty of choices with which to keep your guests happy.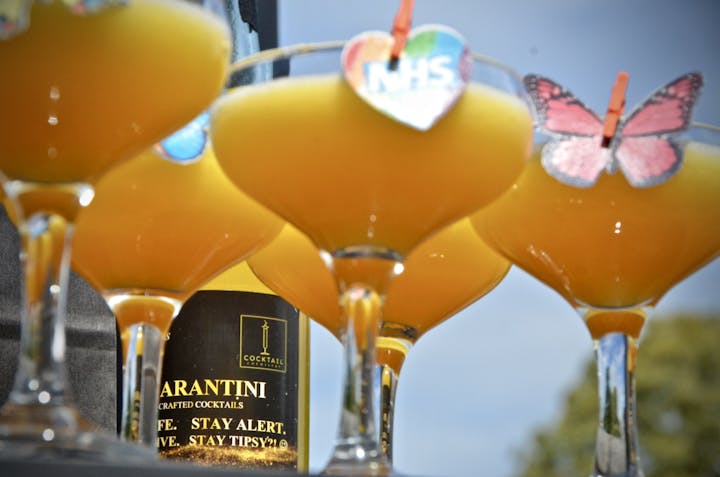 Image above: Cocktail Chemistry
Take advantage of the rainy day!
Don't stress too much about the weather forecast. Browse our curated list of top kid's party and wedding photographers to help you get your action shots. Having a professional photographer and/or videographer will allow you to keep your attention squarely on your guests, with the knowledge that memories are being captured by experts. At House of Party Planning, we can't help but think that wedding pictures of couples dancing and playing in the pouring rain are the ultimate wedding shots. Remember this, darker days often lead to some of the best wedding images… as the old saying goes, there can't be a rainbow without a little rain!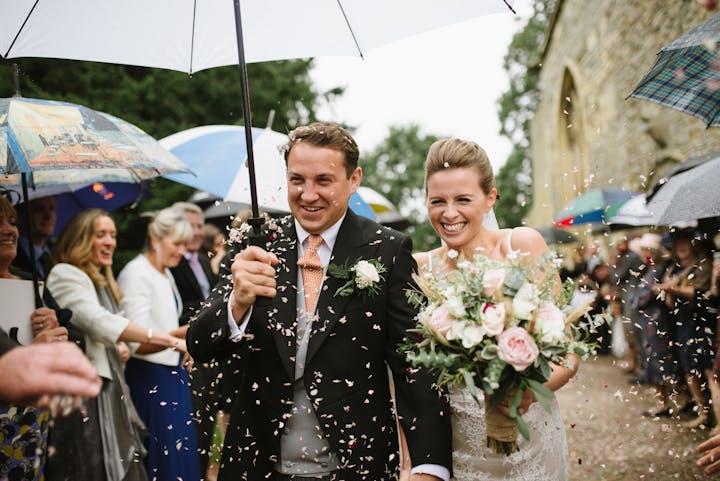 Image above: Captured By Katrina Photography
Positivity is key
Lastly you must stay positive throughout! Although the weather might not be perfect, it doesn't mean you can't still host an unforgettable party. After all, parties are a great way to spend time with your friends, family, and colleagues, so don't let the weather get in the way of that. House of Party Planning's platform features a range of party suppliers to help you plan the most perfect event no matter the weather.
So what are you waiting for?! Start browsing today!
Written by our Team of HOPP Experts.