Useful information
What do prices start from?
£1000
Services
Marquee
Specific Details
Tipi Tent
Bespoke modular build
Bespoke Builds
About the company
RAW Tipis is the only carbon-neutral tipi hire and events company in England. We fund environmental projects around the world and put the planet before profits. We even offset our carbon emissions at your event and give each of your guests a tree to plant anywhere in the world.
RAW Tipis is one of the first companies in the UK to use a new, British-made tipi design, which gives you far more freedom when planning your event, facilitating layouts that were simply not possible before.
Oh, and have we mentioned that we have lived and breathed events for over a decade? We are a small company creating big dreams. We pull out all the stops – and we give our full focus to your event from the very first conversation through to the last.
Style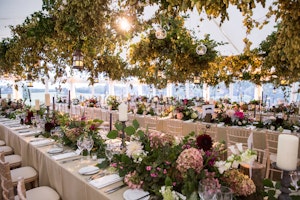 Natural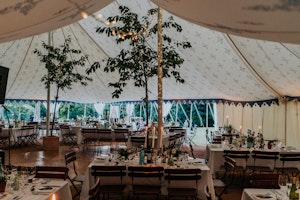 Rustic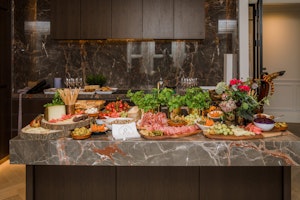 Informal
Additional Information
Do you have in-house furniture?
Do you have in-house lighting?
Do you provide a site visit?
Do you provide delivery, set up & breakdown?
Do you have public liability insurance?
When was the company started?
2021
Are you VAT registered?
No
Sustainability
We reduce our carbon output through a combination of efficiency measures, including keeping waste to a minimum, using sustainably sourced materials, and partnering with companies that share our environment-centric views.
Additionally, we gift trees to every single guest at your event to plant in our forest, and we carbon offset all of our team members, manufactured goods, vehicle emissions and website. This is achieved through a partnership with Tree-Nation, an organisation dedicated to fighting climate change and reforesting the world.
FAQ's
We promise beautiful and indulgent events without a negative environmental impact. We have a role to play in ending the climate crisis and therefore we are committed to being Net Zero (Carbon Neutral). We want to help stop the earth's warming and protect the people and places that matter to us the most. Yes, we are one small company, but we are doing our bit, whilst doing what we love, and encouraging others to do the same.
In 2020, the design of the Midi Tipi, which is 25% smaller than the industry standard Giant, was overhauled – and RAW Tipis was one of the first companies to license the industry-changing model. Although smaller than the Giant – and therefore more environmentally friendly – the Midi Tipi can comfortably accommodate up to 56 seated guests. The Midi and the Giant can be combined in an almost unlimited number of ways, offering unprecedented versatility coupled with robust protection from the unpredictable British weather. No event is too big or too small for us, so take a look at our library of layouts for inspiration to get you started.