TDC Cordless Lighting
Lower Layham
Useful information
What do prices start from?
£35 - £100
Services
Decor
Sound & Lighting
Specific Details
Bespoke
Props
Lighting
About the company
TDC Cordless Lighting hires a large selection of stunning Cordless lamps and lanterns to decorate and illuminate any event. We offer something to suit any style or decor from minimal contemporary lamps to more ornate traditional designs. Lamps vary in size from small cocktail, at 30cms high, to elegant table and floor standing lamps. A vast array of lampshades, many handmade, in parchment, silk, linen or even feathers are available to complete the look. All lamps and lanterns are dimmable and controlled by an app allowing the level of light to be changed during the event. They are perfect in any setting whether to provide light and decoration on dining tables, to make statements on bars or simply light dark corners or paths. They create atmosphere and a luxurious warm ambience, essential ingredients to a successful event.
Style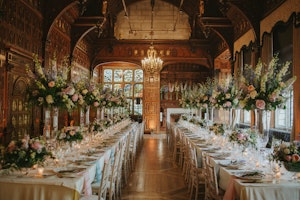 Formal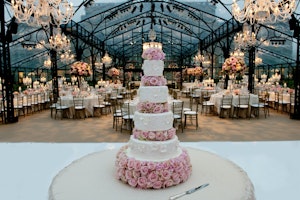 Traditional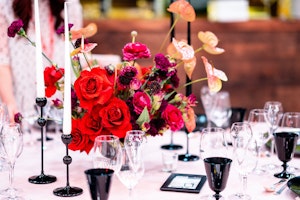 Modern
Additional Information
Do you provide an onsite lighting technician?
Do you have public liability insurance?
Are you VAT registered?
Sustainability
Our lamps and lanterns only take 3 hours to charge but then last at least 11 hours on the brightest setting - up to 24 hours on the lower setting - so use less power than a normal wired lamp,
FAQ's
All our events are special whether intimate private parties or large corporate gala dinners. We supply lamps all over the world and illuminate amazing venues from marquees, yachts, galleries, museums to historic palaces. We have an eye for detail to ensure our lamps look stunning in any venue or surrounding.
Get the lighting right! This is a crucial element to a successful event. Ensure lighting is warm to create the right atmosphere, especially at the beginning of the event, highlight and flatter your guests, flowers and the food.
Cordless Lamps that can be placed simply anywhere - on a table, in a marquee, in a field, on a terrace - in fact ANYWHERE.
We often supply lamps and lanterns to the rich and famous but respect our clients privacy so only publicise our involvement with their permission. We are quite happy to work with NDAs. We also do a lot of work with the TV and Film industry - so watch out for our lamps on your TV screens!
Suppliers you may be interested in...
Useful
Services
Specifics
About
Style
Additional
Sustainability
FAQs
Articles
Contact