9 Top Tips for Throwing a Party In Your Own Home
By HOPP Team
If you're planning to host a party or any sort of casual get-together from the comfort of your own home, we know how it can often be quite a daunting prospect.
At House of Party Planning, we believe curating the perfect party at home, be it small or large, doesn't have to be a cause for a nervous breakdown, especially with the help from our amazing community of fantastic suppliers, that will pull out all the stops!
Here are our top tips to help you keep your gathering fun and stress-free for everyone involved.
Guest List
Our first top tip to throwing a party in your own home is to keep your guest list to a minimum. There is no need to overcrowd your living room or party space. We recommend only inviting your closest and dearest friends for the occasion. What's more is that the smaller the number of people you invite over, the more you can add personal touches to the evening such as custom cocktails named after each guest.
Theme
Secondly, we know how important it is to perfect the theme. Try to find ways of reflecting the personality and theme of your party through the décor to the catering to the drink's menu. Why not hire Marble Private to help set up every aspect of your party down to the finest detail. Our bespoke party planners can do no wrong!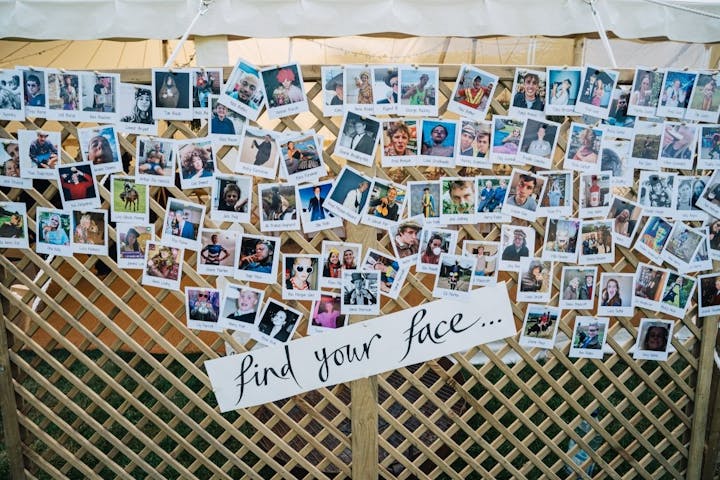 Image above: Marble Private
Entertainment
There's nothing quite like a bit of interactive entertainment to really get your party started. Why not consider having special entertainment plans and host an evening of games. From board games to pub quizzes, or even dusting off that karaoke machine, entertain your guests all night long and get everyone in the party mood! Why not have a browse of our entertainment suppliers

to book entertainment for your party, whether it's a roaming close-up magician or an artist to paint portraits of your beautiful guests.
Food for Thought
No matter what kind of event you're hosting, we recommend always including serving food to your guests. Don't waste valuable space with a sit-down meal, use Caiger & Co. Catering

to serve your guests a buffet style meal so everyone can help themselves throughout the evening.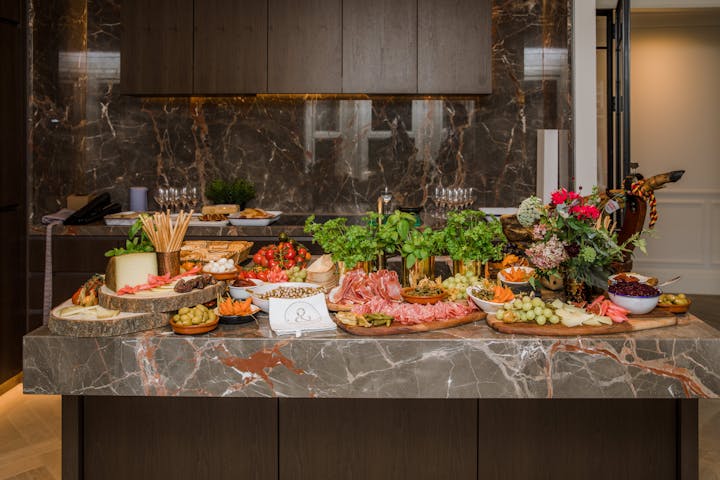 Image above: Caiger & Co
Music Matters
Music is essential to any party so choosing the right music is crucial. Why not hire in The SaxMan to play for your guests and enhance the atmosphere of the whole evening. It will be a night to never forget! Whether you're hosting a birthday celebration or a surprise homecoming party for a friend, The SaxMan will deliver an unforgettable performance that will go down in history.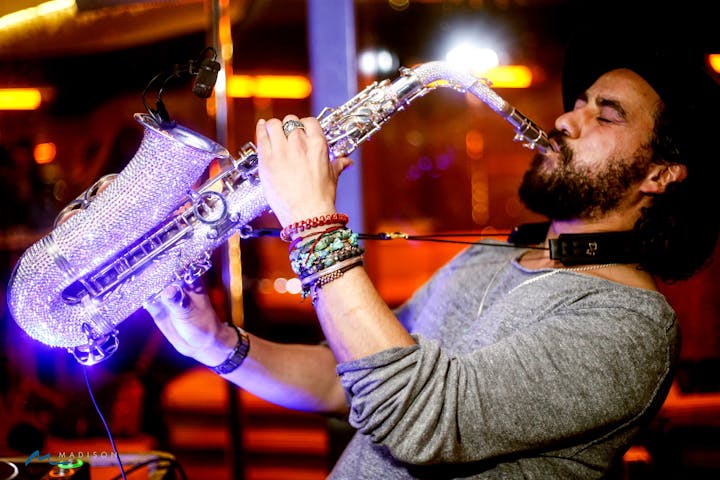 Image above: The SaxMan
Drink
We all do love a drink now and then. Be sure to have a bar set up and refrigerated drinks to serve to your thirsty guests. Why not make it easier for yourself and hire Christabel's bar service to gussy up speciality cocktails that we're sure will impress your guests. HOWEVER, remember to not drink too much! Unfortunately, it is the host that needs to be the most in control and watch out for guests, so stay alert and keep your energy levels up!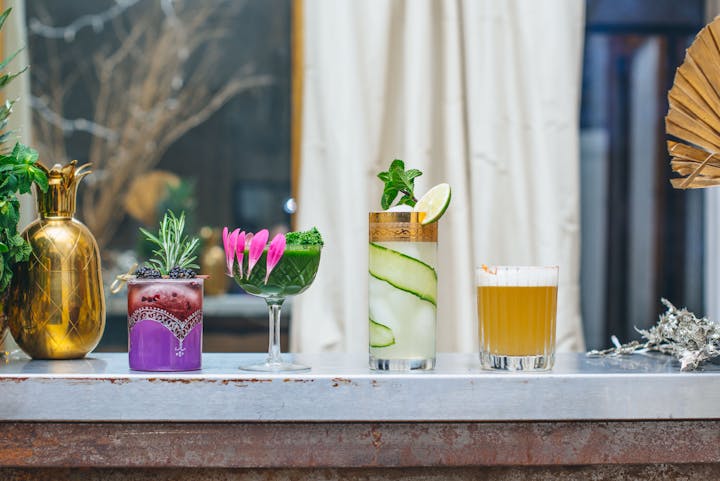 Image above: Christabel's
Cleaning
Try not to freak out when drinks are spilt on your favourite rug or a glass shatter's all over the kitchen floor. We're only human and mishaps do happen at the best of times. To prepare for these situations, you will need to keep cleaning products to hand. Be ready for any spillages that might occur throughout the night, so you never lose your cool.
Lighting
Now we know a bit of mood lighting can be a real game changer. Good lighting is key to the ambience of any party or event. Use House of Party Planning supplier TDC Cordless Lighting for some funky lamps and lanterns to illuminate your home.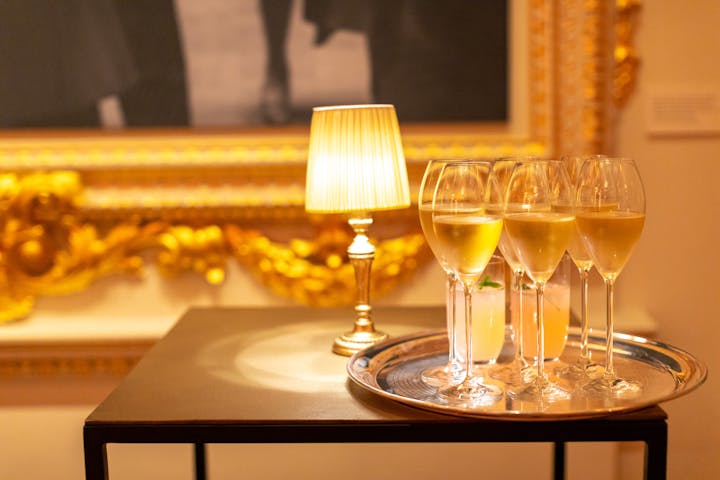 Image above: TDC Cordless Lighting
Enjoy the Party!
Lastly, make sure it's memorable, unique, and most importantly fun! Once people start to arrive, just soak in the atmosphere, and enjoy your evening. No partygoer wants to feel like the party or dinner is stressing out the host, so aim to be the host/hostess with mostess! Follow these top tips and we guarantee your guests will be talking about it for years to come.
So, what are you waiting for?! Let's #GETPLANNING with House of Party Planning!
Written by our Team of HOPP Experts.