The Lucas Studio
London
Services
Florist
Specific Details
Christmas
Flower Walls
Chuppah
Ceiling Installation
Bridal
About the company
The Lucas Studio brings together the most extraordinary florists, designers, artists, stylists and fabricators under one roof to produce exquisite flowers for weddings, events and installations.
We value our floral heritage above all things. Our work celebrates a creative community that we are proud to be a part of. We are inspired by the generations of florists and designers that have mastered the art, and we continue their legacy by using traditional techniques and classical styles.
The key to our imagination is YOU. Each client is truly at the heart of their flowers. We produce exceptional environments which push the boundaries of expectation and reality, surrounding you and your guests with utterly beautiful flowers.
We laugh uncontrollably, revel in romance, indulge in colour and texture, and simply love what we do.
Style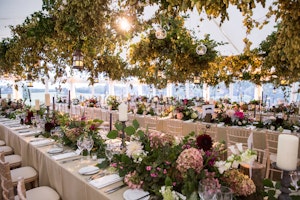 Natural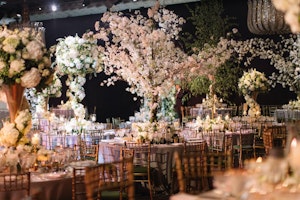 Whimsical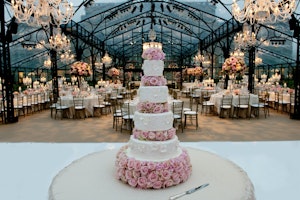 Traditional
Additional Information
Do you do a party/wedding consultation?
Do you do a site visit?
Do you have in-house candles & vases?
Do you have in-house props for hire?
Do you provide confetti?
Do you provide delivery, set up & breakdown?
Do you provide floral aisles?
Do you provide pre party/wedding design sketches?
Do you provide table centrepieces?
Do you provide wedding arches?
Do you have public liability insurance?
When was the company started?
2019
Are you VAT registered?
No
Testimonials
"What can we say? You exceeded all our expectations and the church looked beyond stunning. From bouquets to buttonholes, table decorations and beyond - there are no words to begin to say how grateful we all are. Thank you so much for everything. Absolutely incredible. "
Sue Prisk
Suppliers you may be interested in...
Services
Specifics
About
Style
Additional
Testimonials
Articles
Contact