Wanderlust Wine
London
Useful information
What do prices start from?
£10
Services
Drink Brands
Specific Details
English Sparkling Wine
Wine
Staff
Wedding
Immersive
About the company
Wanderlust Wine was set up to offer sustainable, quality wine made by small producers with honesty and love. Wanderlust is a word meaning 'a strong desire to travel' – we use this in the context of new wines, new regions and new styles to keep exploring the boundaries of the wine world we know.
We represent a selection of artisanal producers that are exclusive to us from all over the world. These producers are small, extremely passionate about what they do and all share a commitment to sustainability. From growing the grapes to fermenting the juice and bottling their finished wines, they do things in a way that keeps the vineyards naturally healthy and productive over the long term.
As a result, all the wines we sell are organically farmed, organic or biodynamically certified. You can read more about sustainability and the different classifications for wine here.
Style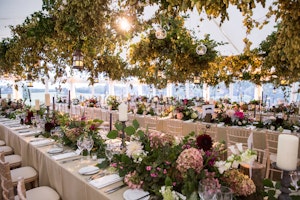 Natural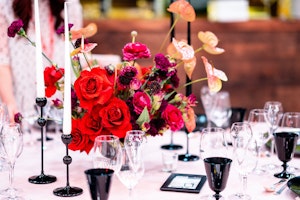 Modern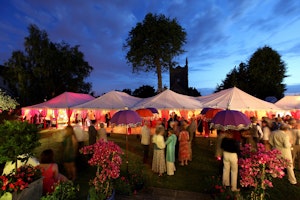 Bohemian
Additional Information
Do you do offer a tasting?
Do you provide delivery, set up & breakdown?
Do you provide glassware?
Do you provide waiting staff?
Are you DBS checked?
Do you have public liability insurance?
When was the company started?
2016
Are you VAT registered?
Sustainability
Part of the core of Wanderlust's ethos is sourcing wines that are produced with sustainability in mind. Sustainable wines contain fewer chemicals, which are better for both you and the environment, and for many consumers, this is becoming an increasingly important consideration when it comes to what they buy.
In the second half of the 20th century, the use of chemicals increased significantly in order to control pests and diseases and produce a better harvest. The resulting environmental and health effects of this are a big concern to many, and many studies have suggested that there is a link between the use of pesticides and diseases amongst farmers and farm workers such as cancer.
Reducing the use of chemicals, therefore, contributes to improving the health of the farmers, the vines and the greater ecosystem as well. That's why we care about sustainability, and all the wines that we stock use organically farmed or certified grapes.
FAQ's
Check the corkage charges! Nearly all venues allow couples to bring their own booze in at a small charge and quite often this means much higher quality wines that you can curate, match to the food and choose to bring in some of your favourite tipples from over the years. We have provided wines at all sorts of weddings including the Rothschild Estate in at Waddesdon Manor, bespoke label Champagne, finished with the couples choice of how dry/sweet the wine is, all the way to tasting stands for the couple's big day.
Esoteric, honest, organic
Importing wines that are sustainable from small producers all around the world. Everything we import is exclusive to us and bought direct (no middle men/women).
Testimonials
""If there is to a be bright future for the wine business in this country it will be in the hands of someone like Richard at Wanderlust. Acute wine appreciation and a fiercely focussed understanding of the desires and taste fantasies of the modern wine lover. I am sure Wanderlust will make a special mark on our wine world""
Oz Clarke MBE, Critic, TV presenter, writer & wine celebrity
Suppliers you may be interested in...
Useful
Services
Specifics
About
Style
Additional
Sustainability
FAQs
Testimonials
Articles
Contact