The Ultimate Pre-Wedding Pamper Guide
By HOPP Team
Your wedding day will be one of the most important days of your life. With all eyes on you, you are sure to want to feel like you are the best version of yourself!
From unwinding to wax melts to applying the best beauty treatments, House of Party Planning brings you the ultimate guide to pampering yourself to the max before your wedding day.
Make-up
Firstly, as we all know, the natural 'no make-up makeup' look is an up and coming trend where less is more. The trick is to stick to minimal makeup to enhance your natural beauty. Why not start by booking a make-up trial with Fleetwood of London - pick a day, maybe at your hen do, to begin your beauty trial (this will usually take place 6-8 weeks prior to your wedding day). This way you can feel comfortable with your make-up artist especially if you are not used to wearing a lot of make-up. You will then receive a skin analysis and a recommended beauty regime specific to your skin type, to make sure you have that fresh-faced natural glow ahead of the big day!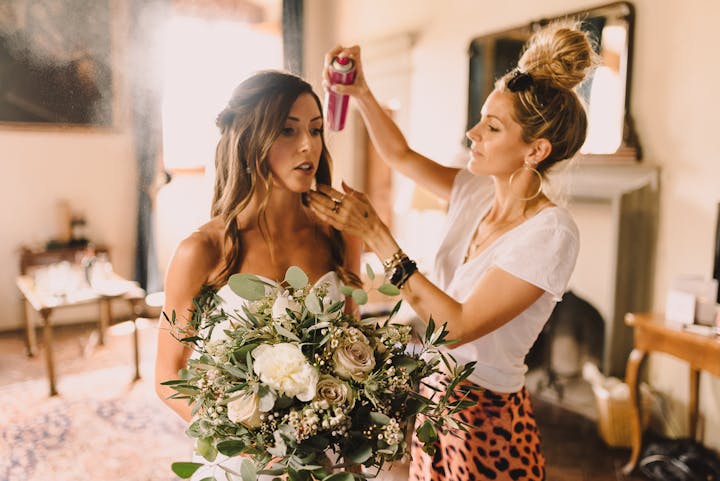 Gemma Sutton knows how make-up and hair for any bride-to-be is very personal. Gemma's main aim is to empower brides with confidence and perfection as if they have stepped out of a glossy wedding magazine! Whether you're looking for a boho, vintage or shabby-chic bridal look, Gemma's pro-team of professional make-up artists will help create the perfect style for you so you can sit back and relax ahead of your big day.
Massage
Massages are proven to help with the quality of sleep and help to reduce anxieties. Book a massage and have a spa treatment brought to you with Secret Spa Weddings. We know it will be a busy time with all of the preparations going on, but we sure know you will need some quiet time to unwind. Secret Spa's most popular treatment is their Swedish Massage, which uses calming and invigorating oils designed specifically to deliver benefits that will leave your skin feeling healthy and glowy. The beauty of Secret Spa is that

they can create bespoke beauty packages tailored to your every needs, with expert therapists and makeup artists on hand. All in helping you take the stress out of your wedding prep.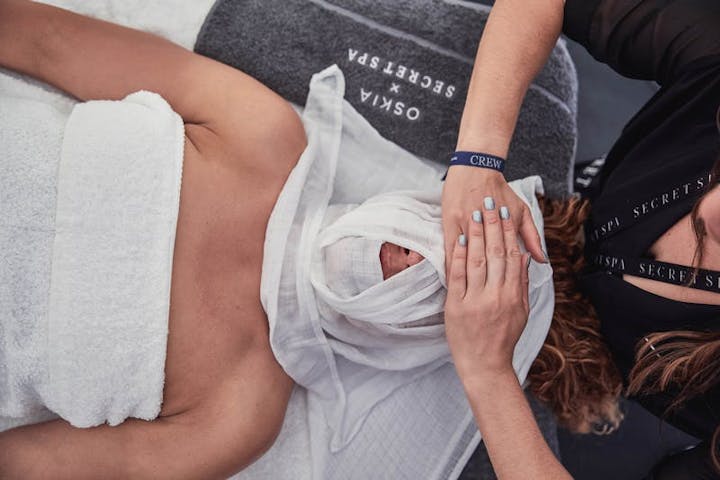 Vitamin therapy
Treat yourself to the new and upcoming beauty and wellness trend of vitamin therapy with Blair IV for beautiful, rejuvenated skin.

You can get all your

vitamins, nutrients and hydration

delivered straight into your bloodstream.

Their treatments are also the number one cure to surving those post-wedding hangovers, so try their Super IV After Party Hydration treatment today!
Stimulate your senses
It is as simple as it seems. Light a candle or burn a wax melt to infuse your room. Try luxurious scents such as lavender, chamomile, or rosemary for the ultimate relaxation.
Beauty first
Beautify yourself with Beautii 's range of services. Have your nails painted and indulge in having a beauty therapist to your home to pamper you. You'll need to s

tart thinking about how you would like your hair to look at least 6 months before the wedding to allow for growing time.

Beautii will then bring the hair salon to you. From sleek, bouncy, and bespoke blow dries to glamourous up-dos and braids, their premium hairstylists will ensure you look beautiful for every special occasion. We can guarantee your hair will have never looked better!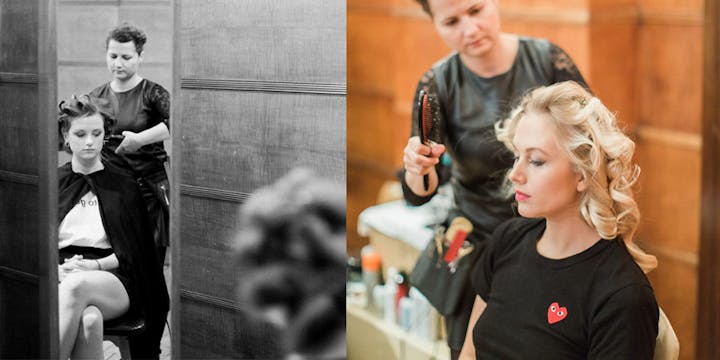 Hydrate
Make sure you are drinking plenty of fluids. Whether that's a cup of tea or simply a glass of water, make sure you hydrate. Keeping hydrated is key for your skin and it will be glowing in no time!
Switch off and meditate
Take time away from all electronics such as phones, laptops, and TVs. Why not flip through a magazine or read a book, a few hours away from your phone might be necessary. Practice meditation instead! Meditation is the new therapy, which can be done anywhere, at any time, even from the comfort of your sofa!
Bathe
Soak in a warm bath - Epsom salts are known for their calming qualities and help treat any aches or pains.
This may seem like a whole lot to take in, but it is best to be organised when it comes to your pampering session. Massages and make-up trials aside, once you're rocking a big smile and marrying your other half, you're going to look like a bombshell on your big day! At House of Party Planning, we have a comprehensive wedding planning guide featuring beauty suppliers that will help you take away the dizzying responsibility of perfecting everything on your own...
Written by our Team of HOPP Experts.