Meili Events
London
Useful information
Works Abroad
We have experience doing events outside the UK.
Services
Party Planner
Specific Details
One-on-one Planner
Wedding
Partial Planning
On-the-day coordinater
Full Service Planning
About the company
Jenny started Meili Events after her experience working with one of the top wedding and events planners in New York City. Whether it's a wedding, milestone birthday or new product launch, our goal is to help you orchestrate your vision and to create unforgettable events for you and your guests. Meili Events creates magical memories by providing extraordinary care in the details of how we work, turning your dreams into reality. No detail is left untouched.
Style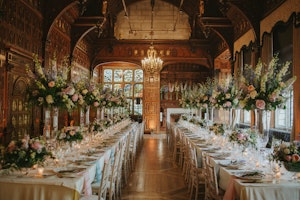 Formal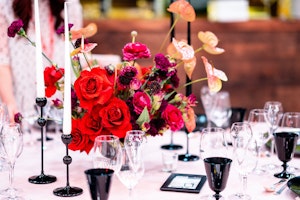 Modern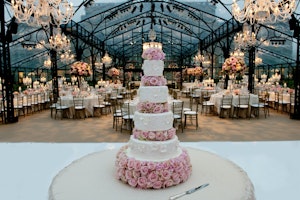 Traditional
Sustainability
Yes I do like to work with sustainable vendors when possible, support family businesses and charities by purchasing from them for wedding/party favours and donating flowers to Floral Angels. I'm also looking into working with a company called Olio which connects local neighbours so that surplus food at an event can be shared, not thrown away.
FAQ's
Remember who you're planning your wedding/event for: your guests! The theme of the event and wedding will be about you and your partner, but don't forget that you're the ones hosting the party. So as the hostess with the mostest, you want to think about how you can make your guests' experience an unforgettable one. When planning any event there can be an overwhelming checklist and it's so easy to get caught up in all the details such as vendor bookings, food and cake tastings and dress fittings that you may forget to consider your guests' perspectives. Therefore, try to put yourself in your guests' shoes to help guide you when making critical planning decisions. For example, when you're organising the ceremony will your guests be sitting outside for over an hour in the blazing sun? If so, how can we mitigate this?
Elegant, romantic and timeless
Grilled cheese sandwiches! Having grown up in North America, it's always been one of my childhood favourites!
Having worked at one of the top events company in New York City where we organized extravagant multi-million dollar weddings, mitzvahs and corporate events, I decided to set up my own company when I moved to London. I wanted to help others create magical and perfectly executed events, but this time, at every budget. No one should feel at a disadvantage because their budgets are smaller than the party with Ariana Grande last weekend (yes this happened - it was a bar mitzvah in Manhattan)! I truly believe events should and can be fabulous at all budgets! I source and work with different trusted vendors from around the world and have assisted with many DIY projects. Expect me to be at your side 24/7 from when you sign me!
Testimonials
"I could not have gotten through my own wedding without Jenny's ideas, industry connections, structure and organization."
Liz - from wedding I had planned
"Thank you again for all your help in making the wedding such a successful event. We couldn't have done it without you!"
Alison - for a wedding I had planned
"If it wasn't for Jenny's experience and efficiency, we never would have been able to organise a wedding of this calibre. I can't thank you enough!"
Charlie - engagement party + wedding I had planned
Suppliers you may be interested in...
Useful
Services
Specifics
About
Style
Sustainability
FAQs
Testimonials
Articles
Contact