What Wedding Stationery Do I Need?
By HOPP Team
Feature Image: Embellishing the Ordinary
'What wedding stationery do I need?' is a question that is asked all the time when it comes to wedding planning, along with 'what am I forgetting about?!'
Well House of Party Planning are here to answer that question with a comprehensive guide to all the stationery you may want to have for your wedding. Don't forget that on your wedding day, you will want all stationery aspects that represent YOU and your partner-to-be. Our amazing team of wedding suppliers can help you design the most intricate and bespoke designs to reflect your couple's personality!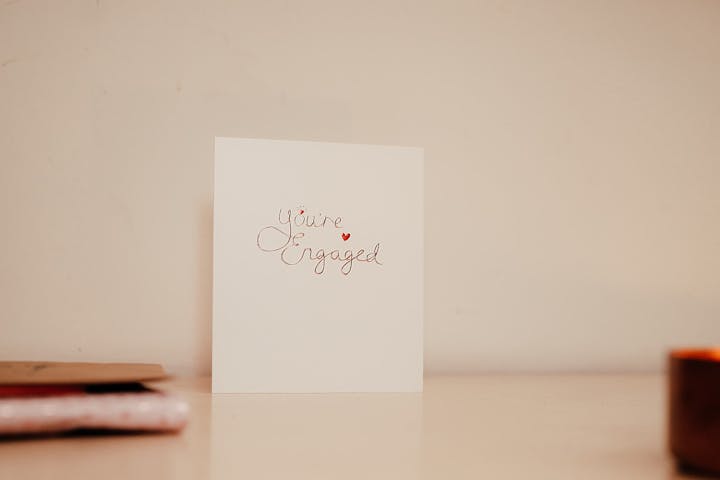 Image above: Meili Events
So, what stationery will you need?
Save the date cards (can be e-invite) and wedding invitations
The most obvious thing you think of when you hear 'wedding stationery' is your invitations. Your save the date invitations is the first glimpse that your guests will have of your wedding. There are so many different styles of wedding invitations that you could go for, and before you decide on your colour, print, and style, the best thing to do is work out how much information you really need on your invites, and how you would like to collect your RSVPs.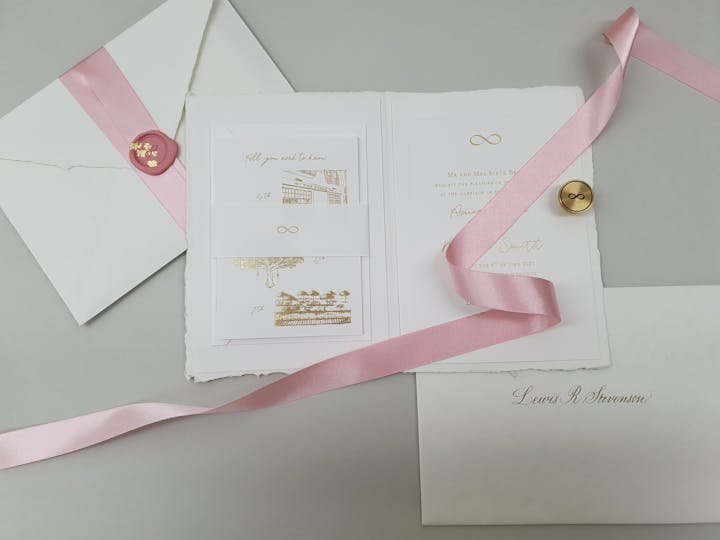 Image above: Leeming Brothers Fine Stationery
If you are planning a wedding ceremony in one place followed by the wedding reception somewhere different, it is always useful having an illustrative map. Why not have the map on the back of your wedding invitations. It is such an effective detail and is also super practical! We love the wonderfully creative illustrated map designed by Embellishing the Ordinary for a very lucky bride and groom!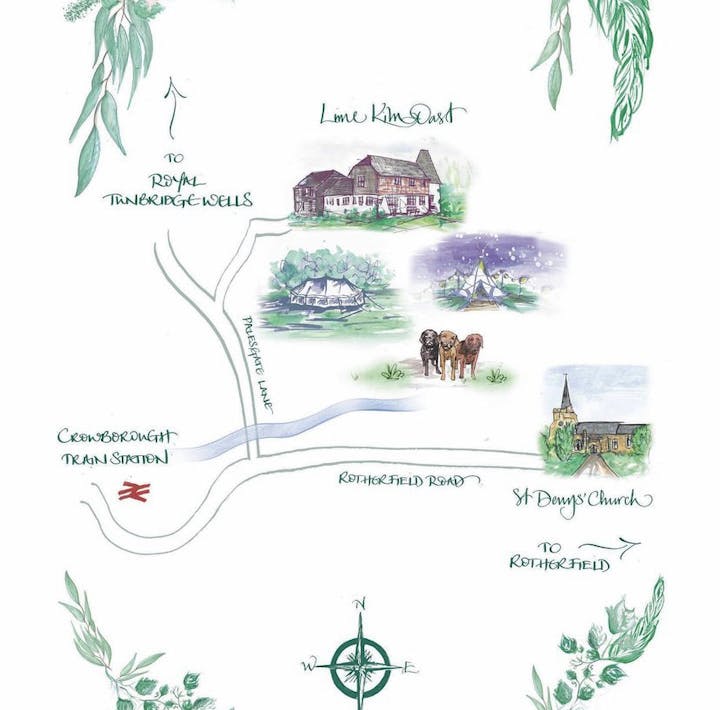 Image above: Embellishing the Ordinary
The order of service is given out at the wedding ceremony, and includes information on what is going to happen. This is one that catches couples out, because they think they are 100% necessary and often aren't always THAT important. If you are having a super complicated, specific or religious ceremony, then they are useful for explaining what's going on and will include hymns, readings, and vows.
Your menu cards will allow your guests to see what they are going to be served. Menu designs can be created for any type of wedding and can be hand painted, illustrated, printed, calligraphed, or can be scribed personally for smaller, micro-weddings. You may also want to have a drinks and wine list printed as you're guests will want to know what they're drinking!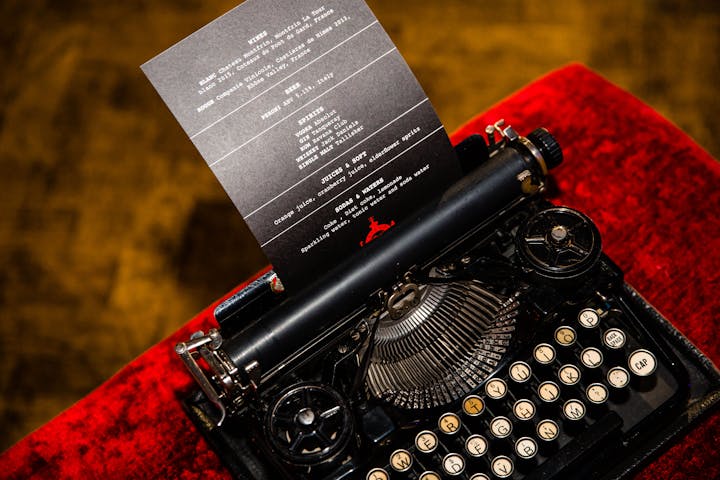 Image above: Liz & Zie
Escort cards or placement cards
We love the idea of escort cards. These are a great alternative to the table plan, with guest names on the front and table names on the back. Check out Embellishing the Ordinary's beautifully designed escort cards on wedding guests' champagne flutes...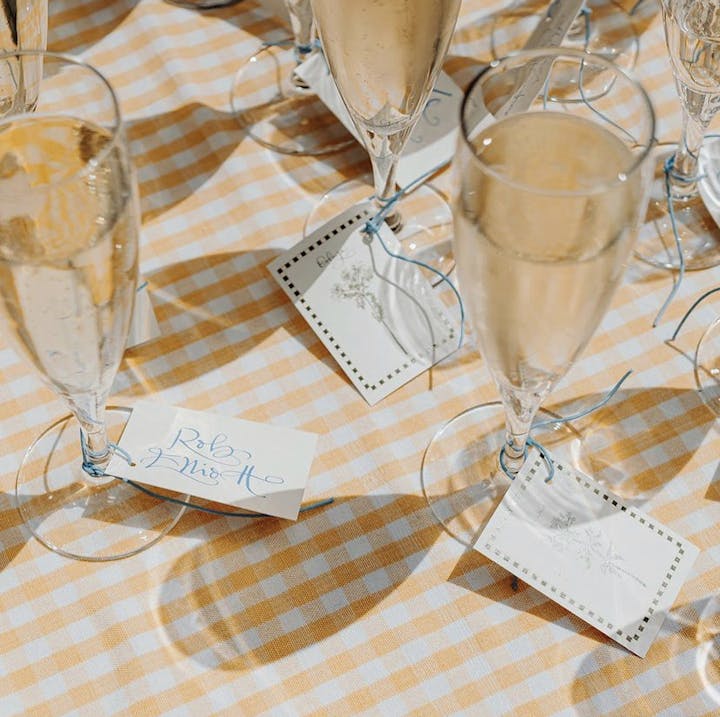 Image above: Embellishing the Ordinary
We love the fun and very different way Liz & Zie did a bride and groom's wedding guest place cards...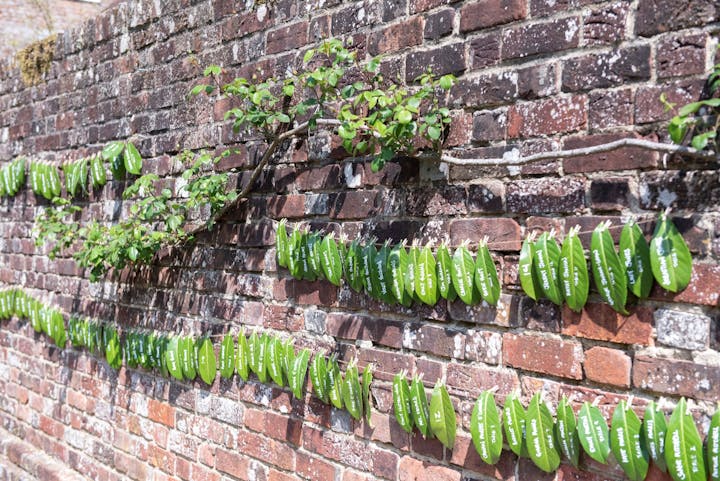 Image above: Liz & Zie
To prevent complete and utter chaos, having clear table names and numbers are essential. We adore Ananya | Wedding & Event Stationery 's classy and elegant elephant table number stationery, which would add simplistic charm to your wedding day.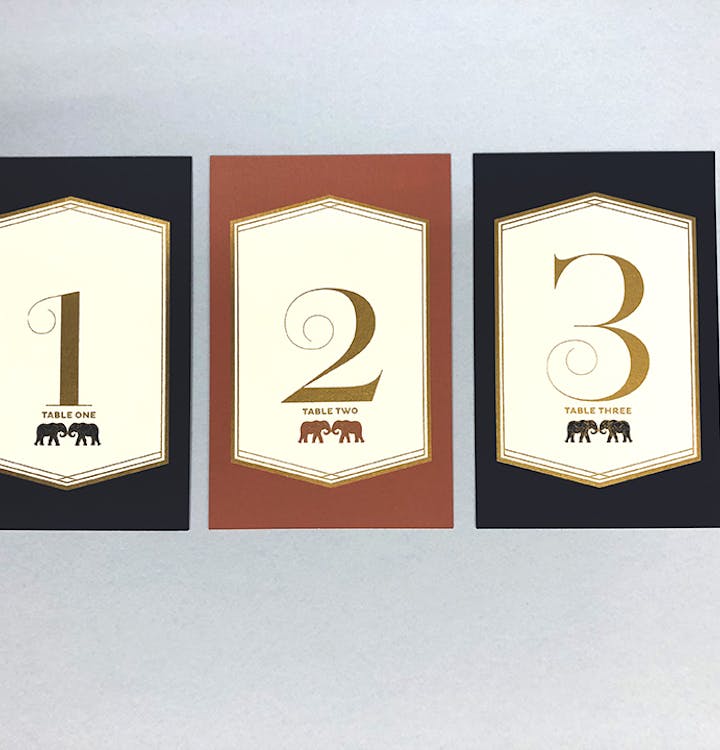 Image above: Ananya | Wedding & Event Stationery
Wedding stationery suppliers can often also make your wedding day signage for you to match the rest of your stationery. Things like a welcome sign, toilets, dancing this way..., etc. You don't need to go overboard with signage, but they can be a pleasant touch, and help with logistics too.
It's always a lovely idea to have somewhere for your guests to leave little notes and wishes to the bride and groom.
Once your big day is over, it is often a good idea to get your thank you cards sorted and write to everyone who sent you presents and attended your wedding day. When opening your wedding cards and gifts make sure to keep your guest list handy, and write down who gave you what - this makes thank you cards a lot easier. Remember thank you cards are so important and go a long way.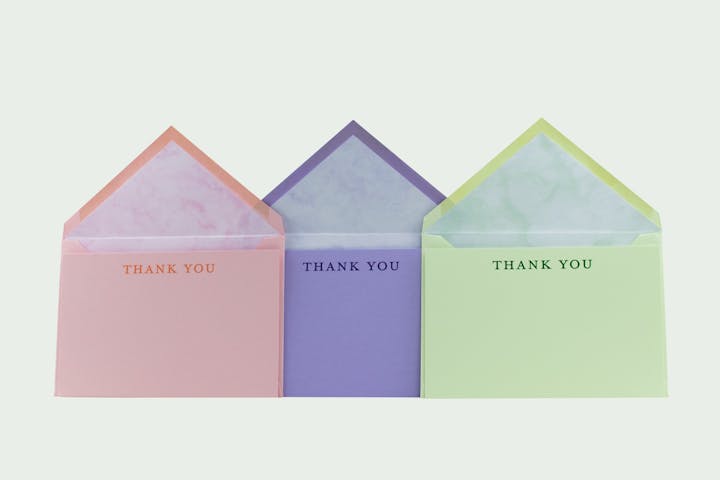 Image above: Leeming Brothers Fine Stationery
If you have any questions about the designs of your wedding stationery, do get in touch with our incredible range of stationery suppliers, including Ananya | Wedding & Event Stationery, Embellishing the Ordinary and Leeming Brothers Fine Stationery. We hope this article helps you on your quest for stress free wedding stationery!
Written by our Team of HOPP Experts.