Safe and Sound Events (Childcare)
Bishop's Stortford
Useful information
What do prices start from?
Please contact for a bespoke quote
Works Abroad
We have experience doing events outside the UK.
Services
Entertainment
Party Planner
About the company
Since 2006 we have sprinkled event childcare with fun and laughter, with a fabulous team whose extensive knowledge and expertise make the day and play magical.
Our professional team ensures each child is part of your day or evening and our exceptional standards are the reason parents entrust their children to us. They do so with confidence, knowing that they are in the safest of hands.
Just as every child is unique, so too are the events which we are able to be part of, special occasions which call for nothing less than truly tailor-made childcare services.
We care for every age range from babies to teenagers. We can stay over, armed with books and interactive activities, or be just there for a particular moment of your event.
We promise that your children are included in your special event enjoying the moments that are created especially for them whilst being part of your occasion and memories.
Style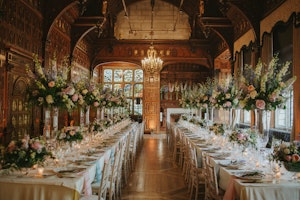 Formal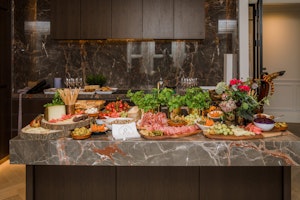 Informal
Additional Information
Are you DBS checked?
Do you have public liability insurance?
When was the company started?
2006
Are you VAT registered?
No
Sustainability
We 'recycle' our toys and try to find them 'new homes' rather than throw them away unless damaged.
We do not provide children with single use drinking cups.
All packaging, wet wipe pouches and any paperwork, once shredded, are recycled.
We try to use the appropriate team member who lives the closest to the client or event.
We support The Warm Baby Project by knitting items required by hospitals for special care and maternity units. We use appropriate left-over/charity shop wool where possible.
FAQ's
A 'crèche' is just a term we use for one of the services we provide. Our services are about making sure that everyone at your event can enjoy what is going on and have fun. A wedding is often quite structured, formal and much more an 'adults' day' We allow the children to enjoy the day, be part of it and have lots of fun with our team playing games, activities, arts and crafts. We match the skills and experience of our team to the children attending the event. We have secondary school PE teachers who will engage with the teenagers, a nursery trained team to look after the tiniest of babies and every age in between.
We do not need to know the exact details of the children for an event straight away, we are aware that it takes time to complete the guest list. To help us guide you with what would be best for your specific day, we do require a rough estimate of the number of children, the age range and the approximate start and finish time. If you have any page boys or flower girls in with the Bridal party, then it might be an idea to have a member of the team in to help be 'an extra pair of hands' so you can enjoy the hair, makeup, champagne, and the whole experience. When we are closer to the date of your event and you have your RSVP's, then we can be more specific with your requirements. We can help, suggest the best times for our team to be with the young ones, coordinate with you concerning who needs to be where and at what time, based on your schedule for the day. This might mean that we can work out a better way to allow all your guests to enjoy everything to the fullest.
Each member of our team works professionally within childcare. We never recruit anyone who is newly qualified. We require our team to have some experience of life and know how to handle any situation that might arise. Our team come from a variety of professional backgrounds; primary and secondary teachers, scout leaders, nursery staff, childminders, private nannies and au-pairs. All our team hold an enhanced DBS certificate, confirming the professionalism and character of the people who will be looking after your children. We are not a nanny agency. We are part of the voluntary registration with OFSTED because we provide a mobile service and do not have a location . We ensure that every event we do is registered with them.
We find that most children are happy to stay with us, play with the team and get involved with the activities, even if they have never previously been left with anyone but immediate family. As specialists in event childcare, we rarely meet our children before the day, but our team of dedicated childcare professionals are experts at building trust quickly with both children and parents. We would love it if you wanted to come and join in with the fun and games!
There are of course the legal minimum requirements of Ofsted which we must adhere to at all times. But we feel that these are just this, the absolute minimum and so have our own structure ensuring that we deliver attentive service to every child. This will ensure the safety of the children at all times in all locations. So if we have children playing outside, asleep inside, playing with toys, making crafts, eating etc., they will be covered in all areas at the same time, for all of the requirements that the different ages demand. We have plenty of activities to occupy all ages and will organise these specifically to the children attending. The leader manages the logistics between the venue, catering, parents and the children, whether it's loo runs, needing mummy or needing food/drink…it's all covered.
We offer a range of Corporate childcare options; If you are considering organising a conference, retreat, boot camp or mastermind, providing childcare can help increase your attendee numbers and ensures your event is more accessible and family friendly. Our Corporate Seasonal Events are popular and a great way to build relationships and bring staff together, we can supply just the childcare or our experienced team can organise the whole event from sourcing the venue to the food and entertainment. Our unique Christmas Grotto is a popular and fun addition to any festive event. We work closely with several Wedding Planners and can recommend their services or work with them to help create your perfect day, alongside this we are a recommended supplier for a number of venues, by working with them on a regular basis not only do we offer a range of childcare services we are also mindful of the venue.
Testimonials
"Stephanie and team are a total joy to work with. They take plenty of care and attention to make contact with all the parents well in advance of running their wedding crèche which is incredibly reassuring for those parents entrusting their children to them for the day. Their team set up super efficiently and quickly and are full of smiles and excitement for their roles. They have a totally fantastic range of games, toys, and activities for all ages and most importantly just love giving the kids as good a time as the adults in a caring, fun and, above all, safe environment. Highly recommended where you want to treat kids and parents alike to a really superb wedding experience where everyone is happy. Thanks so much team. "
Kelly Chandler - Wedding Planner - The Bespoke Wedding Company
"Thank you so much for your exceptional childcare service provided for our wedding at Hengrave last Saturday. All the children were so well cared for and had a wonderful time full of fun and laughter. Your help with our two children before the service helped make the day as perfect as it was. I think getting to know the children during this time helped put them at ease as they were away from all the craziness of the Bridal suite! Our 3 year old son walked down the aisle alongside our niece...something we had hoped for but didn't think for a second he would actually do! Perfect day, perfect weather, perfect staff, perfect guests.... just perfect!! Thank you x "
Emma - Bride
"Amazing is the only way to describe Steph and her team. When creche facilities were suggested for our Wedding Day I was a bit nervous as although I wanted the children to be entertained, I also wanted them to be very much a part of our special day and not taken off to one side. Well I needn't have worried, Steph ensured that the children had the best of both worlds. From our very first meeting I was put at ease by her professionalism and the fact that she wanted all the children to have a great time. The number of toys and games that they brought with them was unbelievable and her team were so attentive ensuring that all the children had a great time. What was telling is that so many parents commented to me after our wedding on how great they were. What a fantastic company and I cannot recommend them highly enough. FABULOUS! Thank you, Steph! "
Jane - Bride
" From my first conversation with Stephanie to saying goodbye to the team in the small hours of the day following our daughter's wedding, I felt reassured that our four tiny grandchildren (including 6yr old identical twin girls) would be well cared for and happy. The service was exceptional and enabled us to relax and enjoy the occasion to the full. From helping to dress the little bridesmaids and tiny pageboy (all four children were 6yrs and under) to walking the well wrapped up but very overtired baby around the grounds in his pram at 10:00 pm to get him off to sleep. I cannot speak highly enough of the kindness and care we all received. It really made the day (and evening!) for us. Having been to weddings and events where children are invited, but their needs are not really catered for, I would recommend the services offered by Safe and Sound Events as one of the most important parts of planning a wedding or event. They were simply amazing in every respect. The children had a brilliant time and we knew they were happy, safe and content. Priceless! "
Caroline - Mother of the Bride
"Unbelievable service by Stephanie and her team. Wouldn't hesitate to recommend to anyone."
Kevin Jones - Icon Events
"I went to a friend's wedding this weekend & it was the first time my 3 & half year old had ever been to such an event. It was a fantastic day but was made just perfect by the team of Safe & Sound Events. My daughter felt immediately comfortable with them & was happy to play with them & the other children throughout the meal & speeches. They brought each child to their table for food & took them back to play or outside during the speeches. This meant they never got bored & we got to enjoy the whole day without stressing about them behaving at the table etc. They were all super friendly & professional & kept all the parents informed on how the day would go. My daughter had the best time & myself & my husband actually got to eat a meal without rushing, finish a conversation & enjoy a speech without having to sssh an impatient toddler! Thanks again!"
Indy - Wedding Guest
"I have been working with Steph and the team from Safe and Sound for a few years now. They are amazing at what they do. After the wedding, I always get parents coming up to me and telling me how brilliant they are and what a great time their kids had, that is testimony in itself. I wouldn't even suggest anyone else look after the children at my weddings. They are the best "
Louise Perry - Wedding Planner
Suppliers you may be interested in...
Useful
Services
About
Style
Additional
Sustainability
FAQs
Testimonials
Articles
Contact