6 Top Tips for Planning a Sustainable Wedding Ceremony
By HOPP Team
As the party and events industry begins to rebuild after a period of difficulty following the pandemic, it presents an incredible opportunity for suppliers to change the way they work, reduce their carbon footprint, and collaborate with clients on creative and innovative weddings with a conscience.
Ultimately, here at House of Party Planning, we want to change the way sustainability is perceived. We look to encourage our community of bespoke wedding suppliers to create meaningful experiences for clients without damaging the planet.
Below we bring you our 6 top tips to reducing wastage and ensuring that sustainability is at the core of your wedding day. Planning a sustainable wedding will allow you to enjoy your special day and say 'I do' without worrying about what your excesses have done to the environment.
Go Green
First of all, considering the range of wedding venues available across the UK, you should try and choose a local or green venue as the place to hold your ceremony. As a working farm estate, Micklefield Hall aims to have as little impact as possible on the planet, which is shown through their continious work of planting woodland and re-wilding areas.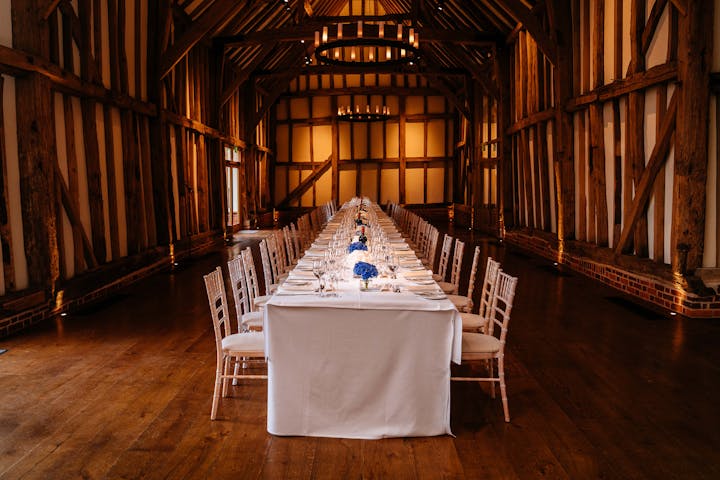 Image above: Micklefield Hall
Flower Power
Another important thing to think about when planning your wedding day is the wedding decor and bridal flowers.

A

talented

wedding florist

will be able to capture the unique essence of your ceremony so m

ake sure you use a conscious florist particularly within your wedding table centerpieces and wedding bouquets. Tattie Rose Flowers sticks to locally grown and sourced flowers with all her bespoke designs made using no floral foam. For more insight on what floral foam is and how to stay clear of using it on your wedding day, head to our article underlining the issues of floral foam within the events industry and seek out some of our amazing florists on HOPP today!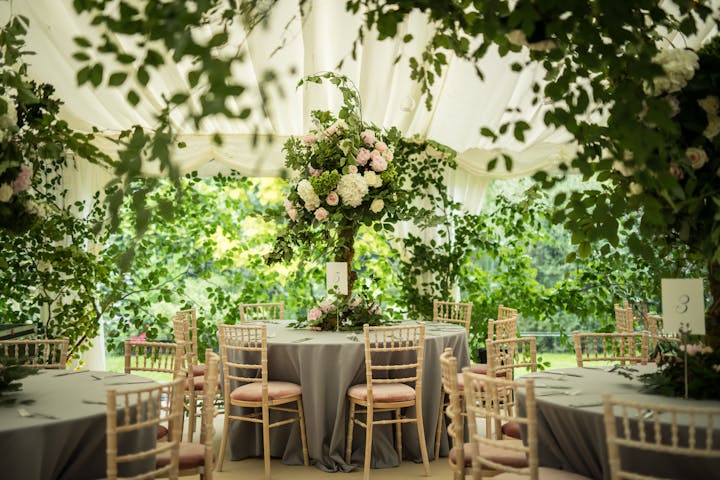 Image above: Tattie Rose Flowers
Save the Trees
Why not save paper and use where you can an eco-friendly stationer. That means that all your save-the-date cards, wedding invitations and table name cards are sure to be used from sustainable or recycled materials. Finding the perfect wedding stationer can be challenging, however Sixfold Studio are definitely a supplier to look at when it comes to sustainability. Their materials are completely bio-degradable and 100% recyclable and even more they offer a bespoke selection of paper materials composed entirely of recycled pulp.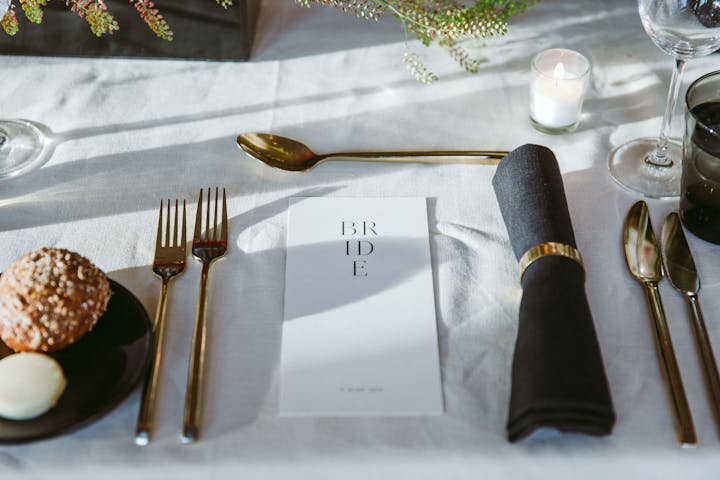 Image above: Sixfold Studio
Go Outdoors!
Now who doesn't love an outdoor wedding?! This way you use more natural lighting and guests can enjoy the sunshine at the same time. Why not use the sustainably conscious brand East London Parasol Company who will provide you with the most ornate and oversized umbrellas on your wedding day

that reimagines the colourful parasols of India and Bali, bringing them to your own special day. You can also reuse them throughout, from the reception to the wedding after-party, as shade and splashes of colour.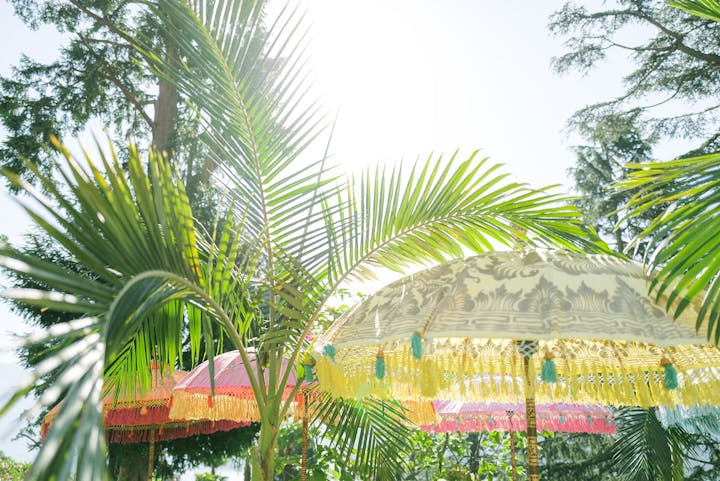 Image above: East London Parasol Company
Cater Responsibly
Social Pantry strives to ensure their operation is zero wastage and are on a mission to be the first catering company to become single-use, plastic-free by 2021. Yes, there is a good deal to think about before choosing your wedding day menu, but with the right caterer on board, they can help guide you to having your wedding meal of dreams! So, whether you're planning a micro-wedding or a full-scale event, Social Pantry's team will deliver delicious and sustainable catering for you, all your family and friends.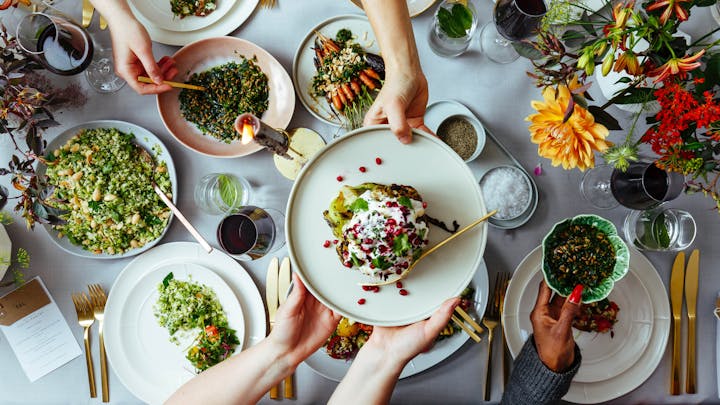 Image above: Social Pantry
Waste Not Want Not
Where possible, do not throw away your wedding day decorations. Reuse & recycle wedding waste where you can by donating to local hospitals, homeless shelters, and charities. Remember, b

eing conscious in your wedding choices all along the way will create a ripple effect. No choice is too small, and every bit counts when trying to do your part for the earth!
The tips above should help you to enjoy a more sustainable wedding and go green on your big day. We believe sustainability doesn't have to be boring. Start planning your sustainable wedding ceremony today with our sustainably conscious wedding suppliers!
Not sure where to begin? Why not head over and read our ultimate guide to wedding planning article to spark some wedding inspo...
Written by our Team of HOPP Experts.